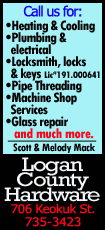 Instead, the enigmatic scholar who previously lambasted foreign firms for "looting" the country, has in a few months resolved some of Argentina's long-running disputes with companies and creditors, in a bid to attract investment back into the country.

Deals with the Paris Club of creditor nations to pay back almost $10 billion in debt and with Spanish oil major Repsol to compensate it for the seizure of energy company YPF have sent Argentine bonds and equities climbing as investors show renewed confidence in a country that has been cut off from global credit markets since a 2001/02 default.

The key test of Kicillof's new conciliatory approach will be whether he can secure a deal with "holdout" bondholders who refused Argentina's prior debt swaps - the main obstacle to putting the default behind it. If the U.S. Supreme Court decides this week not to hear Argentina's case against the holdouts, and Kicillof fails to negotiate a deal, Argentina faces the prospect of defaulting again.

In debt exchanges in 2005 and 2010, 93 percent of Argentina's bondholders took a 65 percent haircut, or loss, on their holdings, leaving a handful of holdouts who demand they be repaid in full.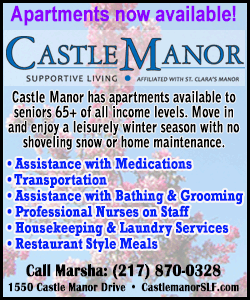 "He has switched from being ideological to being pragmatic," one executive who has dealt with the 42-year old former economics professor extensively told Reuters. "Contrary to appearances, he has a very businesslike streak."

The executive, like others spoken to for this story, declined to be named, fearing it could impact relations with the government.

Kicillof declined to comment for this story.

Analysts say it was President Cristina Fernandez' defeat in last year's mid-term elections and a perilous decline in Argentina's foreign reserves that prompted her government's reluctant switch towards a more orthodox approach to foreign investors.

It is unclear to what extent Kicillof's apparently new pragmatic approach is driving the agenda or whether Fernandez has had a change of heart. He is close to both the president and to her son's influential youth movement.

Some policy experts fear Kicillof wants to prop up Argentina's ailing economy until the end of the president's term next year by boosting foreign investment instead of undertaking tough reforms of subsidies, trade and capital controls that are the root cause of the country's poor growth outlook.

"These are tactical decisions that are more liberal than before but at the same time, the government maintains its controls over the economy - and that's not liberal at all," said Ricardo Rouvier, an analyst who now runs his own consultancy and is a former adviser to Fernandez.

Still, top businessmen and foreign officials told Reuters they were impressed by the speed and ability with which Kicillof has gone about sealing deals.

A source present at the Paris Club talks earlier this month said he made a good impression by making a case for the deal on solid financial grounds rather than political ones.

Known for his aversion to ties, Kicillof's casual style and hands-on approach surprised them. He whipped out his laptop to draft the deal himself, rather than delegating to aides, prompting some to quip "where's the minister?".


Another business executive who meets him regularly said he was not the "tough guy" he had initially appeared to be.

Unlike the previous strongman in Fernandez's economics team, pugnacious Peronist Guillermo Moreno, who once took a boxing glove to a tense business meeting as a threat, Kicillof was "friendly, polite and well-educated", said the Argentine business executive.

"He has his vision of things, and you won't convince him otherwise, but when he wants to see a result he is capable of getting out of his tunnel vision."

The young minister was raised in the exclusive Buenos Aires district of Recoleta and went to an elite school. He was top of his class at university. An economist who first knew him then, said that in contrast to others in Fernandez's cabinet, he was more of a left-wing intellectual than a populist Peronist.

He is, though, appealing to a younger demographic more than many politicians. With glacial blue eyes and dark sideburns, Kicillof has been dubbed "the pretty face of Argentina's economy" by the Spanish daily El Pais.

'FREAKING OUT'

Investors had plenty of reason to be wary of Kicillof. He first made international headlines when, as deputy economy minister in 2012, he masterminded the seizure of YPF from Spain's Repsol and defended the move in fiery speeches. It was around this time that Walter Molano, an analyst at U.S.-based BCP Securities, made the "flaming red Marxist" comment.
"We were all freaking out about this guy, when people started talking about him being economics minister," said Alberto Bernal, head of emerging markets at Miami-based investment bank and broker Bulltick Capital Markets. "The way I would label him now is someone who is still very ideological, a Marxist, but a Marxist who is willing to talk to Wall Street."

Bernal said that on a December trip to Buenos Aires with investors, he got the warmest welcome he had received from Argentine officials in more than a decade of such trips. "I felt a big interest from the Argentine government," he said. "The attitude of the government was totally different."

When appointed, Kicillof had little experience in either business or politics, having spent most of his career in academia, giving classes and writing about John Maynard Keynes and Karl Marx.

At news conferences, he still lectures for hours, often underscoring his dislike of economic liberalism. After the Paris Club deal, he boasted of having avoided the involvement of the International Monetary Fund, which forced prior Argentine governments to reduce social spending and privatise companies.
Critics say if Kicillof had been less ideological and accepted IMF auditing, he might have got a more generous repayment schedule. His strategy was, though, broadly celebrated in a country where the IMF is vilified by many people.

An old-school ideologue who criticises the tenets of 21st century globalism, he says Argentina's path to prosperity is through strong domestic demand and he has expanded welfare programs.

But analysts say they believe that the nation's dwindling reserves must have also made him aware of Argentina's urgent need for foreign funds to keep the economy afloat and continue financing his and Fernandez's shared dream of "social inclusion".

The economy is currently in or close to a recession, and is set for its first decline in Gross Domestic Product since 2002 this year, as industrial output falls and one of the world's highest inflation rates hits consumer spending and investment.
"What they've basically done is gone about tackling each of the issues still in the way of Argentina getting back to the market," said David Rees at Capital Economics research group in London.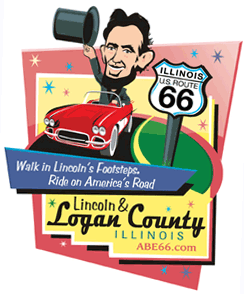 Still, negotiating with holdouts, many of whom bought Argentina's debt at a massive discount and are now demanding payment back in full, would be more of a bitter pill to swallow - and much more contentious politically than other deals to date.

Last month, Argentina's cabinet chief said the country might consider a deal with holdouts, including hedge fund NML Capital Ltd, but NML said it had still not been contacted by the Argentine government despite "repeated requests to negotiate".

Argentina is "doing everything backwards," said a source familiar with NML's thinking. "Paying the Paris Club doesn't really open the market for them, only in small ways."

PRESIDENTIAL BACKING

Kicillof's popularity with the President and the pro-government youth movement founded by her son gives him a stronger negotiating position than previous economy ministers.

Ignacio Labaqui, analyst for consultancy Medley Global Advisors, said he is the first Argentine minister in almost a decade to control nearly all areas of economic policy.

Fernandez consults with him frequently throughout the day, by mobile or in person over lunch, and praises him in her speeches. Kicillof will need to wield this influence if he wants to get her approval for negotiating with holdouts, a step she has previously refused to support.

"He influences her and her economic policies a lot," said a mid-level official at the presidential palace, the "pink house".

(Additional Reporting by Nicolas Misculin, Eliana Raszewski and Alejandro Lifschitz in Buenos Aires Leigh Thomas in Paris and Daniel Bases in New York; Editing by Martin Howell)
[© 2014 Thomson Reuters. All rights reserved.]
Copyright 2014 Reuters. All rights reserved. This material may not be published, broadcast, rewritten or redistributed.