EU to toughen up bankers pay rules
Send a link to a friend Share
[June 13, 2014] By Huw Jones
LONDON (Reuters) - The European Union's banking watchdog will toughen up its guidelines on bankers' pay after a study uncovered wide variations in how lenders apply the rules across the 28-country bloc and how banks are avoiding the bonus cap.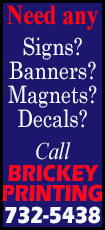 The European Banking Authority (EBA) did not say how it will toughen the rules but this is likely to include tighter supervision and more detail in how the rules should be applied.

After the 2007-09 financial crisis sparked public anger over bonuses at banks that taxpayers had to rescue, the EU introduced curbs on the pay of top bankers earning a million euros or more. The current rules mean that 40-60 percent of a bonus must be deferred over 3-5 years, with the possibility to claw back the cash if problems like misconduct are later discovered.

The curbs were toughened so that bonuses handed out from early next year can be no higher than fixed salary, or twice that amount with shareholder approval. Staff earning more than 500,000 euros will be affected.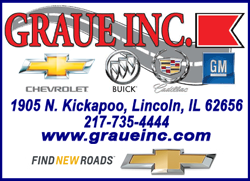 Top banking staff in 2012 received on average 187,441 euros ($255,200) in bonuses and 172,379 euros in base pay, making a total of 359,820 euros, the review published by the watchdog revealed on Friday.

This represents a 31 percent rise in base salary and a similarly sized fall in bonuses, resulting in an overall drop in average total pay of 10 percent since 2010, the EBA said. Many banks were still busting the cap on bonuses that will apply to payouts from early 2015, it added.

The EBA said pay practices varied too widely among banks with regards to the proportion of a bonus that was deferred and the number of bankers subject to the curbs.

Only 54 percent of high earners are categorized as top bankers, meaning many are escaping the pay restrictions.

Britain has more top earners than all the other EU states combined. It has 2,714 earning over a million euros, but just under half are identified as coming under EBA rules, whereas in other EU states nearly all top earners are properly identified.
The watchdog also noted that some banks are paying so-called position or role-based allowances, paid as part of base salaries, but some policymakers say these allowances are being used to mitigate the new bonus cap.

Banks argue that such allowances are part of fixed pay, but the EBA said they were discretionary, paid to selected staff and in most cases only for a limited period.

"The EBA is currently analyzing this emerging practice and will set guidance criteria to correctly assign these elements to either variable or fixed remuneration, so as to ensure that these practices do not lead to a circumvention of the newly introduced cap," the watchdog said. The EBA's revised guidance will be put out to public consultation at the end of this year and come into effect in early 2015 to ensure more consistent application of the rules.

Britain is challenging the bonus cap in the EU's top court, saying it creates more risks by making it harder for banks to cut fixed costs when business falls.

(Reporting by Huw Jones, editing by Chris Vellacott; Editing by Elaine Hardcastle)
[© 2014 Thomson Reuters. All rights reserved.]
Copyright 2014 Reuters. All rights reserved. This material may not be published, broadcast, rewritten or redistributed.