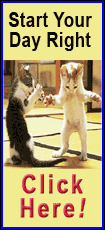 They have a few new faces in the lineup, such as 27-year old Cuban rookie first baseman Jose Abreu and center fielder Adam Eaton, but the team's offensive approach changed quite a bit from a year ago at this time.

Despite being shut out 4-0 Thursday by Detroit Tigers ace right-hander Max Scherzer, the White Sox no longer are throwing at-bats away or going to the plate looking to swing at the first hittable thing they see.

Now, the White Sox are grinding through at-bats and getting more comfortable taking walks to get on base -- likely a direct benefit from the offseason hiring of hitting coach Todd Steverson, who came from the Oakland Athletics organization.

"You do have different guys who are in there," Chicago manager Robin Ventura said Thursday, referring to Abreu and Eaton. "That's the first thing you say. And the quality of at-bats of guys who are in there (has improved). You try and do too much, it can look like last year ... so, it's a different lineup confidence-wise than last year. It becomes a different lineup to go through."


Returning players such as second baseman Gordon Beckham, third baseman Conor Gillaspie, designated hitter Adam Dunn and shortstop Alexei Ramirez look improved in their approaches at the plate. The results also have improved. Beckham is hitting .295, Gillaspie .340 and Ramirez .311 -- with better discipline on when to swing.

"Any time you become better as a hitter, you can have more patience," Ventura said. "If you have more confidence going deeper in a count, you can have that. Alexei can take a lot more pitches now that I don't think he would have taken last year because of his confidence level to battle with two strikes."

Dunn, meanwhile, is rediscovering the offensive production that earned him a big contract from the White Sox as a free agent. He is hitting .242 with 11 home runs, 29 RBIs, a .374 on-base percentage and a team-high 40 walks.

-----------------------------------------------

MLB Team Report - Chicago White Sox - NOTES, QUOTES

RECORD: 33-34

STREAK: Lost one

NEXT: Royals (RHP Jeremy Guthrie 2-6, 4.10 ERA) at White Sox (LHP Jose Quintana 3-6, 3.59 ERA)

PLAYER NOTES:

--LHP Jose Quintana (3-6, 3.59) will start for the White Sox on Friday in the series opener against the Kansas City Royals at U.S. Cellular Field. Quintana is trying to bounce back from taking a loss in his most recent start, June 8 at the Los Angeles Angels. Quintana lasted only 4 1/3 innings in that outing, a season low, and allowed four runs on seven hits and four walks. Quintana is 0-4 with a 4.06 ERA in nine career starts against Kansas City.

--LHP Chris Sale pitched another strong game for the White Sox in the series finale against the Detroit Tigers on Thursday at U.S. Cellular Field, but he was out-dueled by RHP Max Scherzer. Sale went seven innings, allowed five hits and just one run on a solo homer by designated hitter Victor Martinez and struck out 10 with no walks. It was the 13th time in his career he struck out that many and the third time he fanned that many without any walks. The fact he took the loss was all that mattered to him.


--C Adrian Nieto is starting to take advantage of his limited opportunities to play for the White Sox, who selected him in the Rule 5 draft last December and are keeping him in the major leagues as their backup catcher a year after he played in the low minors. After going 4-for-21 in April (.190), Nieto is hitting .333 (9-for-27) with three RBIs since May 1. He went 0-for-2 in an 8-2 win against the Tigers on Wednesday, but he drew two key walks that extended innings and drove up Detroit RHP Justin Verlander's pitch count. Nieto now catches LHP John Danks' starts as his primary way of getting into the lineup. "I think (Wednesday) night you are seeing him going up against a really good pitcher," White Sox manager Robin Ventura said. "The adjustments he has made without a ton of at-bats to have that experience, I think there's been gradual stuff that you see or different at-bats in different situations that have been helpful for him. Making that jump is not always easy."

--OF Matt Tuiasosopo's contract was acquired by the White Sox from the Blue Jays for cash considerations. Tuiasosopo spent the 2013 season with the Detroit Tigers, and he joined the Blue Jays as a free agent in the offseason. He was hitting .206/.289/.271 for Triple-A Syracuse at the time of the trade, and he was assigned to Chicago's Triple-A affiliate in Charlotte.

QUOTE TO NOTE: "It is what it is. I don't put too much emphasis on numbers and strikeouts and those kinds of things. It what it is. Strikeout 10? Great. I'd like to strike out none and get a win. I'm not a big numbers guy. Doesn't really matter." -- LHP Chris Sale, who was outdueled by Tigers RHP Max Scherzer on Thursday in the White Sox's 4-0 loss.

-----------------------------------------------

[to top of second column]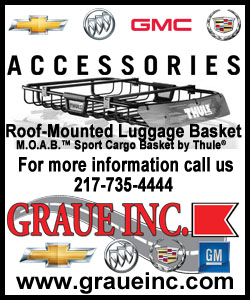 MLB Team Report - Chicago White Sox - ROSTER REPORT

MEDICAL WATCH:

--RHP Felipe Paulino (right rotator cuff inflammation) went on the 15-day disabled list April 19. He was throwing bullpen sessions in late April. He began a rehab assignment with Triple-A Charlotte on May 3. The reports from his rehab starts as of May 25 weren't good in terms of pitch location and effectiveness. Manager Robin Ventura said he would talk with pitching coach Don Cooper to decide what comes next. Paulino was pulled from his rehab assignment May 27 due to shoulder soreness.

--RHP Matt Lindstrom (subluxed left ankle tendon) went on the 15-day disabled list May 20. He underwent surgery May 23. He said June 10 that he remains on track to return before the end of the season.

--RHP Nate Jones (nerve issue in back) went on the 15-day disabled list April 4, and he was transferred to the 60-day DL on May 3. He underwent surgery May 5. As of June 10, he was playing catch, throwing from about 70 feet and steadily adding distance each time. There is no timetable for his return, but he expects to be back before the end of the season.

--OF Avisail Garcia (torn labrum in left shoulder) was put on the 15-day disabled list April 10, and he was transferred to the 60-day DL on April 27. He underwent season-ending surgery April 15. He hopes to begin baseball-related drills in August.

ROTATION:

LHP Chris Sale

LHP Jose Quintana

LHP John Danks

RHP Andre Rienzo

RHP Hector Noesi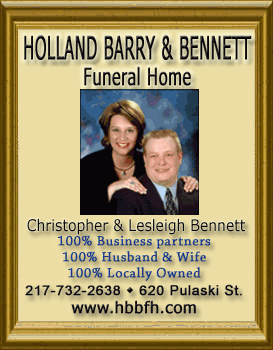 BULLPEN:

RHP Ronald Belisario

RHP Daniel Webb

RHP Zack Putnam

LHP Scott Downs

RHP Jake Petricka

RHP Javy Guerra

RHP Scott Carroll

CATCHERS:

Tyler Flowers

Adrian Nieto

INFIELDERS:

1B Jose Abreu

2B Gordon Beckham

SS Alexei Ramirez

3B Conor Gillaspie

INF Paul Konerko

INF Leury Garcia

OUTFIELDERS:

LF Alejandro De Aza

CF Adam Eaton

RF Dayan Viciedo

OF Moises Sierra

OF/DH Adam Dunn

-----------------------------------------------
[© 2014 Thomson Reuters. All rights reserved.]
Copyright 2014 Reuters. All rights reserved. This material may not be published, broadcast, rewritten or redistributed.