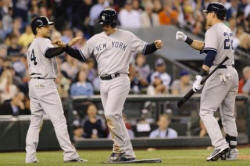 Jeter gives Mariners one last headache at Safeco
Send a link to a friend Share
[June 13, 2014] SEATTLE -- New York Yankees shortstop Derek Jeter stumbled around the visiting clubhouse following Thursday's game, pressing the palm of his hand against his right eye.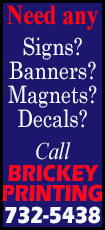 The 39-year-old star was in obvious pain after turning in another impressive performance while leading the Yankees to a 6-3 win over the Seattle Mariners.

Rest easy, Yankee Nation. It was only an ice cream headache.

After giving the Mariners headaches for a good part of his 18-year career, Jeter delivered one final dose of pain at Safeco Field on Thursday night. The future Hall of Famer finished off a remarkable final series in Seattle by going 3-for-4 with two runs and two RBIs as the Yankees completed their first three-game sweep of the season.

Over the three-game series, Jeter went 7-for-12 with four runs and the two RBIs for the Yankees (34-31).

For his efforts, Jeter was given a standing ovation as he jogged off the field following his final at-bat in the top of the ninth inning.

"It's kind of awkward when it's the middle of the game and the game's not over," Jeter said of the ovation. "But the fans have been great. Seattle's always been special to me because this is where I started (in a 1995 major league debut). The fans have always been good to me here."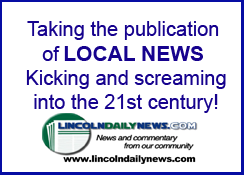 Jeter singled on each of his first three at-bats, accounting for four runs in the process, as the Yankees jumped out to a 6-1 lead through four innings. He scored in the first and third innings before driving in two runs with a one-out single in the fourth.

Yankees center fielder Jacoby Ellsbury hit a two-run homer in the first inning, while left fielder Alfonso Soriano drove in two runs with a third-inning double. Ellsbury extended his hitting streak to 16 games but came out of the game after six innings due to right hip soreness.

Both Ellsbury and manager Joe Girardi said afterward that the injury is not expected to keep the center fielder out of Friday's game at Oakland.

"I'm not concerned," said Ellsbury, who aggravated the existing injury when he hit the wall on a fifth-inning catch and felt it tighten up during an at-bat in the top of the sixth. "I expect to be in there (Friday)."

New York starter Chase Whitley (2-0) went 7 2/3 innings and allowed two runs on five hits with six strikeouts and no walks. Closer David Robertson struck out the last two batters for his 16th save of the season.

Seattle second baseman Robinson Cano, a former Yankee, singled in the first inning to extend his hitting streak to 10 games. Mariners first baseman Logan Morrison drove hit a solo homer in the second inning and an RBI double in the ninth.

[to top of second column]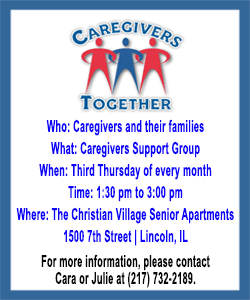 The Mariners had three well-hit balls caught near the top of the fence, with Yankees outfielders Ellsbury, Brett Gardner and Ichiro Suzuki all stealing extra-base hits against the wall.

The Mariners (34-32) were swept at home for the first time this season. They had won eight of nine games entering the series with the Yankees.

"It's not the end of the world," Seattle manager Lloyd McClendon said. "I just told my team: 'It's tough, but we'll be back tomorrow.' That's baseball; it happens. We've been through it before, and we'll be ready (Friday)."

Seattle starter Roenis Elias (5-5) gave up six runs on six hits in 3 1/3 innings.

"He didn't have command of his pitches tonight," McClendon said. "It was a tough night for him all around."

NOTES: The Mariners placed OF Michael Saunders (shoulder) on the 15-day disabled list and recalled 1B/DH Jesus Montero from Triple-A Tacoma. Montero was not in the lineup for Thursday's game against the Yankees, an organization in which he began his career as a rising prospect. Montero was traded to Seattle for RHP Michael Pineda in January 2012 -- a deal that has yet to pan out for either player. ... Yankees LF Alfonso Soriano was in the lineup for the first time in four games Thursday, and he went 1-for-5 with two RBIs. ... Yankees SS Derek Jeter needs three doubles to tie Lou Gehrig's franchise record of 534. ... Rap star Macklemore threw out the first pitch Thursday, when the team handed out 30,000 bobblehead dolls in his likeness.
[© 2014 Thomson Reuters. All rights reserved.]
Copyright 2014 Reuters. All rights reserved. This material may not be published, broadcast, rewritten or redistributed.