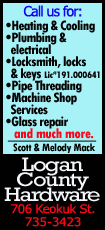 When more patients are punctual, clinics are less likely to run over their allotted time for appointments, researchers found, based on a real-world test and simulations.

"All it takes is one patient to come late, and then everybody else is pushed later, regardless of their ability to be there on time," said Dr. Kayode Williams, the lead author of the study from Johns Hopkins School of Medicine in Baltimore.

The study involved all 1,500 patient visits to a suburban Baltimore outpatient pain clinic with a physician and a physician's assistant that took place between February 2008 and January 2009. Clinics were held two days per week for four hours each and 86 patients were seen per month, on average.

Williams and his team tracked when each patient arrived and was registered in relation to when his or her appointment was scheduled, as well as how long patients waited before being seen by the healthcare provider.


Starting in June 2008, patients who arrived late to an appointment were asked to reschedule, and changes in patient punctuality were measured one, six and 12 months after this new policy was implemented.

After the effort to cut down on lateness, the proportion of patients who arrived earlier than their scheduled appointment time increased from about 90 percent initially to more than 95 percent one year later.

Patients had twice the odds of being at least 15 minutes early to an appointment under the new policy compared to before it was implemented. And while 7.7 percent of patients arrived at least one minute late initially, by the end of the study only about 1.5 percent were coming late.

Over the course of the study, the likelihood that the healthcare team would complete the scheduled clinic in its four-hour time slot rose from 38 percent to 51 percent, according to findings published in the journal BMJ Open.

Based on a simulation using the clinic data, average waiting time per patient increased by about one minute during the study period, taking into account earlier arrivals.

When the team first implemented the policy to reschedule patients who arrived late, there was concern that they "would get flak from patients unhappy about being rescheduled," Williams said.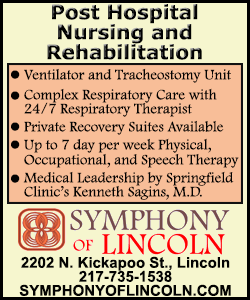 But when he explained to latecomers that without rescheduling, other people would have to wait, "All were gracious enough to say they would be rescheduled," rather than make the other patients wait, Williams said.

And after a while, people simply tended to be more punctual.

"Once patients found that the other people were running on time, they started to be on time," said Williams.

The researchers note that the impact of their intervention was limited by the already high proportion of patients who were arriving early at the beginning of the study. Clinics that start out with more tardiness could see a greater effect, they write.

The study provides hope that parts of the healthcare system can run more smoothly.

"The fundamental problem is that both sides have expectations that things will be bad; it's a self-fulfilling prophecy. But if both sides believe it can be better, it can," said Chester Chambers from The Johns Hopkins Carey Business School in Baltimore, who also worked on the study.

"Making these systems efficient requires a collaborative effort between providers, patients and people outside the hospital, whether they are engineers or business school faculty," Chambers told Reuters Health.

And in an overburdened healthcare system, efficient use of time is incredibly important.

"Using time effectively is crucial and is one of our most important assets," said Williams. "We think this will be one of the ways we can add value to the system."

SOURCE: bit.ly/1kzVVz7 BMJ Open, online May 15, 2014.
[© 2014 Thomson Reuters. All rights reserved.]
Copyright 2014 Reuters. All rights reserved. This material may not be published, broadcast, rewritten or redistributed.