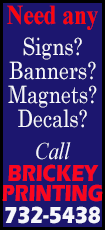 Dr. Richard Rockefeller, 64, of Falmouth, Maine, was piloting the Piper PA-46 aircraft when it went down about 10 minutes after takeoff from Westchester County Airport in Purchase, 23 miles (37 km) north of New York City, family spokesman Fraser Seitel and the FAA said.

He was the only person on board, according to an FAA statement.

Rockefeller flew to New York on Thursday to have dinner with his father, banker and philanthropist David Rockefeller, who was celebrating his 99th birthday, and was returning home to Maine, Seitel said.

Conditions at the airport on Friday morning were poor, and visibility was low, said Peter Scherrer, the airport's manager, at a news conference.


"There were foggy conditions outside. You can only see about a quarter mile down the runway," he said. "Those are extreme conditions for the airport."

Several flights had taken off but many others had been canceled, he said.

"Richard was an experienced pilot, who had flown for many years," Seitel said.

The FAA and National Transportation Safety Board are investigating the crash.

Rockefeller took off at 8:08 a.m., but his single-engine plane soon disappeared from radar, the airport manager said.

It crashed into trees on a horse farm about a half mile away in Purchase, New York, 23 miles (37 km) north of New York City, local police said. It broke into many pieces, and debris was spread about 100 feet (30 meters), police said.

[to top of second column]
The plane narrowly missed a house that was occupied, officials said.

Rockefeller was one of six children of David Rockefeller, a former chairman of Chase Manhattan Corporation and grandson of Standard Oil founder John D. Rockefeller.

He practiced and taught medicine in Portland, Maine, until 2000, has served on the advisory board to Doctors Without Borders and was a former chairman of the Rockefeller Family Fund, according to his biography on the fund's website.

Rockefeller frequently flew in and out of the small suburban airport, where about 400 planes take off and land each day, the manager said.

He was married and had two grown children, his biography said.

(Additional reporting by Victoria Cavaliere in New York and Richard Valdmanis in Boston; Editing by Eric Beech and Ellen Wulfhorst)
[© 2014 Thomson Reuters. All rights reserved.]
Copyright 2014 Reuters. All rights reserved. This material may not be published, broadcast, rewritten or redistributed.