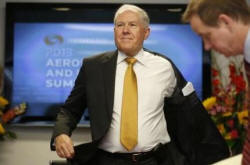 Pentagon says mulling options to replace Russian rocket motors
Send a link to a friend Share
[June 14, 2014] WASHINGTON (Reuters) - The U.S. Defense Department wants to end its dependency on Russian engines to power rockets that launch national security satellites, but is still exploring possible options, a top Pentagon official said on Friday.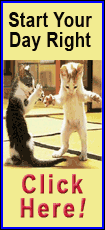 Frank Kendall, the Pentagon's chief weapons buyer, said the Pentagon had taken some initial steps to reduce the risks linked with use of the Russian engines, but had not made any final decisions about how to proceed.

"We are motivated, if we can do it, to remove the dependency that we have. We would ... like to do that," he said. "We haven't figured out exactly how to get there yet."

Several U.S. congressional committees have added funding to the fiscal 2015 military budget to start work on a new U.S. rocket engine and eliminate reliance on the Russian-made RD-180 engines used the United Launch Alliance, a joint venture of Boeing Co and Lockheed Martin Corp.



ULA uses the Russian-made engines in one type of rocket, the Atlas, but not in another, the Delta. The company has enough engines on hand to last for two years, officials have said.

Concerns about U.S. reliance on the Russian engines were sparked when a high-ranking Moscow official recently threatened to end sales of the rocket engines for U.S. military use in response to sanctions imposed by the West after Russia's annexation of Ukraine's Crimean Peninsula.
Aerojet Rocketdyne, a unit of GenCorp, has said it is potentially interested in bidding for the work.

Experts estimate it would cost around $1 billion and five years to develop a new U.S.-built rocket engine.

(Reporting by Andrea Shalal, editing by G Crosse)
[© 2014 Thomson Reuters. All rights reserved.]
Copyright 2014 Reuters. All rights reserved. This material may not be published, broadcast, rewritten or redistributed.