Exclusive: Complaint about shutting off Camaro with knee dates back a year
Send a link to a friend Share
[June 14, 2014] By Bernie Woodall and Paul Lienert

DETROIT (Reuters) - U.S. safety regulators received a complaint about a Chevrolet Camaro driver accidentally shutting off the car with a knee more than a year before General Motors on Friday recalled half a million of the sports cars over the issue, which is similar to the defect linked to 13 deaths in older GM small cars.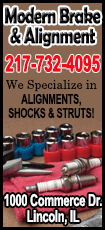 Regulators have received at least 18 consumer complaints since 2009 about Camaros involving engines stalling or sudden loss of power, a Reuters review of a National Highway Traffic Safety Administration database showed. The first of two describing turning off the car with a knee is from April 2013.

"When the ignition switch/ key is slightly bumped with knee, the car shuts off. Three times now. Dealership not responsive. Taught my teen drivers what to do if this happens and this saved my daughter's life when it happened to her," the complaint said. The database does not identify who made the report.

Most of the 18 complaints do not mention knees or ignition switches, and it is not clear whether they were related to the issue behind the Friday recall of 2010-2014 Camaros.

GM said a driver's knee could bump the Camaro's key fob and move the ignition switch out of the "run" position, causing the engine to shut off.
Spokesman Alan Adler said that GM became aware of the Camaro issue through internal testing and then did a "sweep" of complaints to GM and others.

Asked about the consumer complaints, Adler responded, "We were not tracking complaints for Camaros. Once we look at them, they need to be studied to determine if they are related to a certain cause. That is why we have listed the crashes and injuries in today's release as inconclusive. We know there were no air bag deployments. We are not certain whether this was related to the 'knee bump' issue or not."

GM has received reports of minor injuries and no deaths in three crashes that it has linked to the Camaro switch issue. The air bags did not deploy in those three crashes, GM said.

[to top of second column]
The ignition switch problem in Chevrolet Cobalts and other older model small cars led to the recall of 2.6 million vehicles. In those cars, a bump of the key fob could turn off the engine, disabling power steering and air bags. GM has said it took too long to respond to the problem, which engineers first noted more than a decade ago.

The first of the 18 Camaro incidents in the complaint database occurred in September 2009, in a 2010 model car, as the owner was traveling on I-80 from Reno to San Francisco, according to the complaint.

"Without warning, my 2010 Camaro had 100 percent loss of all power and operating functions," wrote the driver, who reported being injured after "jamming (the car) into the guardrail" on the freeway.

Two consumer complaints in 2010 involved complete loss of power while traveling at freeway speeds in Camaros. Both incidents ended in crashes, according to the complaints.

The most recent complaint was received by NHTSA in early May and involved the engine stalling in a 2014 Camaro. It said simply: "Knee bumped key, engine turned off at 60 mph."

(Reporting by Paul Lienert in Detroit, editing by Peter Henderson)
[© 2014 Thomson Reuters. All rights reserved.]
Copyright 2014 Reuters. All rights reserved. This material may not be published, broadcast, rewritten or redistributed.