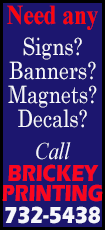 Raul Labrador of Idaho said he would run for the House Majority Leader job in a special leadership election scheduled for June 19 after Eric Cantor of Virginia announced he was stepping down following his shock primary election defeat on Tuesday to a Tea Party movement activist.

Labrador, 46, will vie against Representative Kevin McCarthy, the third-ranking House Republican, who had emerged as a strong candidate this week after two more-conservative challengers dropped out of the race.

Many of the House's younger, more conservative members have vented frustration with decisions by the current Republican leadership. Labrador's move gives them one of their own to support. The Idaho Republican, a former immigration attorney, was first elected in 2010 on a wave of support from the Tea Party, which advocates for reductions in government spending and taxes and takes establishment Republicans to task for not being conservative enough.

Labrador said he was "stunned" by Cantor's loss to political novice and economics professor David Brat, but said it showed that Americans want change in Washington.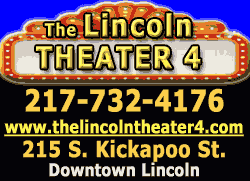 "I want a House Leadership team that reflects the best of our conference. A leadership team that can bring the Republican conference together," Labrador said in a statement. "Americans donít believe their leaders in Washington are listening and now is the time to change that."

The Puerto Rican-born Labrador, a Mormon, remains an underdog to McCarthy, who as the House Majority Whip, is well-liked, especially among mainstream Republicans, and is known for networking and building relationships with lawmakers.

McCarthy, 49, who represents a district in California's central valley, is responsible for rounding up votes needed to pass legislation. While he has largely kept Boehner's agenda on track in the House, at times he has failed to deliver a majority of the 233 House Republicans on controversial legislation, such as a deal to end a government shutdown last year and increases in the debt limit.

Boehner's reliance on Democratic votes to pass such measures has rankled conservatives and they have demanded a stronger voice in House leadership decisions.

Some lawmakers also view McCarthy as more moderate than Cantor, hailing from a largely Democratic state. With his district heavily dependent on immigrant farm labor, McCarthy has supported immigration reform that grants a path to citizenship for those who entered the United States illegally.

[to top of second column]
Labrador, who has regularly voted against Boehner's agenda, last year walked out of bipartisan talks on such an immigration plan, which many conservatives view as amnesty for law-breakers. He has said Boehner should lose his speaker's gavel if he pursues immigration reform this year.

Labrador's bid is still a longshot, said Representative Phil Roe, a conservative Republican from Tennessee, because McCarthy already has a lot of votes locked up in a campaign that began on the night Cantor lost his election.

But next Thursday's vote is a secret ballot and some could switch their allegiances. Representative Thomas Massie of Kentucky said that because the leadership election does not coincide with the start of a new Congress, there are no committee assignments to be used as enticements for votes.

Labrador is likely to get some help from outside political groups that have locked horns with Boehner. In Twitter messages, FreedomWorks, a group allied with the Tea Party, and Campaign for Liberty, a group founded by former libertarian congressman Ron Paul, urged support for Labrador.

If McCarthy defeats Labrador for the majority leader job, a vote would be held to fill the majority whip post. Vying for that job are two conservative House Republicans, Steve Scalise of Louisiana and Marlin Stutzman of Indiana, as well as Peter Roskam, a more moderate member from Illinois who serves as McCarthy's chief deputy whip.

(Reporting by Susan Cornwell and David Lawder; Editing by Caren Bohan and Grant McCool)
[© 2014 Thomson Reuters. All rights reserved.]
Copyright 2014 Reuters. All rights reserved. This material may not be published, broadcast, rewritten or redistributed.