81st Illinois State Women's Amateur 2014 Champion
Alexandra Harkins of Crystal Lake
Send a link to a friend Share
[June 14, 2014] CRESTWICKE COUNTRY CLUB, BLOOMINGTON - Five matches teed off starting at 8:10 a.m. Friday with golfers vying to win their respective flights for the 81st Illinois State Women's Amateur Championship. Dofflemyer, with her son Robert on the bag, fought valiantly against her younger opponent but lost her match after 17 holes 2 and 1. Dofflemyer will continue her competitive spirit competing in tournaments in and near the Rockford area. Champion Alexandra Harkins is looking forward to her first year of college golf at the University of North Carolina. She will also be on the road competing in other tournaments this summer. It was exciting tournament golf for both of these ladies as they each walked and carried their bags for close to 126 holes this week!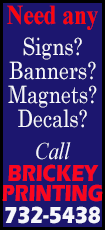 Championship Flight Results:

Alexandra Harkins of Crystal Lake, Bull Valley GC and the University of North Carolina defeated Hui Chong Dofflemyer of Belvidere and Sandy Hollow GC 2 and 1.

First Flight Results:

Nikke Marquardt of Long Grove, Pine Meadow GC and Adlai Stevenson HS defeated Katie Klosterman of Effingham, Effingham CC, and Illinois Wesleyan University 4 & 3

Second Flight Results:

Rylie Loux of Plano, Cedardell GC and Plano High School defeated Sheinnera Gerongay of Normal, Ironwood CC and Depauw University 3 & 2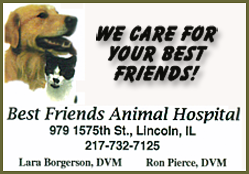 Third Flight Results:

Madasyn Pettersen of Rockford, Aldeen GC and Thurgood Marshall Middle School defeated Angie Kim of Schaumburg, and Valparaiso University 1 up on 19

Fourth Flight Results:

Kelly Muskat of Barrington, Crystal Lake CC and the University of Dayton defeated Zoe Wong of Hinsdale, Olympia Fields GC and Hinsdale Central HS 1up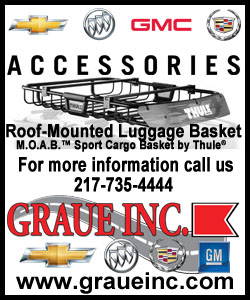 Fifth Flight Results:

Savannah Myers or Decatur defeated Courtney LaFoe of Catlin and Harrison Park GC 1up.
[Text received; ILLINOIS WOMENS GOLF ASSOCIATION]
Additional information may be found on the IWGA website, www.iwga.org.ABOUT IWGA: Founded in 1933, the IWGA is an all-volunteer organization devoted to advancing golf opportunities for the women and girls of Illinois by conducting state championship tournaments and through fundraising to support charitable contributions to individuals and organizations that embody the spirit of amateur golf. In addition to running three state championship tournaments each year, the all-volunteer IWGA, through its charitable giving, actively supports women and girl golfers of all ages and skill levels through our Victory Endowment Fund. Additional contributions include grants to women's golf teams in Illinois' public colleges, stipends to USGA Junior qualifiers and State Team members. The IWGA also honors a junior golfer of outstanding character, scholarship, and sportsmanship with the prestigious Julia Dodds Junior Award. Funding for these and other charitable contributions comes primarily from clubs and associations sponsoring an annual Victory Tournament.