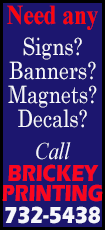 "We know the caliber team they are, and we have a lot of respect for what they're able to do," said Duncan, the Spurs' 38-year-old spiritual leader and 14-time All-Star.

"They're able to throw it into another gear, and they're going to do just that. They don't want this to be done. They have already won on our homecourt, so they feel they can do it again.

"We don't want to give them any life."

The Heat may still be alive in the series but they're on life support, facing a 3-1 deficit in the best-of-seven NBA Finals heading into Sunday's Game Five in San Antonio.

But Miami has a knack for pulling off the impossible. It was in last year's finals that the Heat, facing elimination, erased a five-point deficit in the final 28 seconds of regulation in Game Six and beat the Spurs 103-100 in overtime.

The Heat won Game Seven to claim their second straight crown and leave the Spurs wondering what might have been.


Miami's LeBron James, who scored 28 points in Thursday's 107-86 drubbing by the Spurs, said the Heat cannot be thinking about becoming the first team to recover from a 3-1 deficit to win the NBA Finals.

"We've got to worry about Sunday first," he said. "Go up there in a hostile environment, where we were able to steal one in Game Two, and try to get another one and go on from there.

"Obviously, I do know the numbers. It's never been done before. But we're still a confident bunch, even though our heads are lowered down right now.

"Of course, being down 3‑1 and losing two straight games at home, that's just human nature. But we've still got to go out and play on Sunday."

San Antonio routed the Heat by 15 points in the opener at home, but lost the next game, 98-96. Hoping to win one of the next two in Miami to regain the homecourt advantage, the Spurs played flawlessly and crushed the Heat in both games.

"They're a high‑oil machine and they move the ball extremely well," said James. "They put you in so many difficult positions. If you're not right on time, right on target, they're going to make you pay for it."

[to top of second column]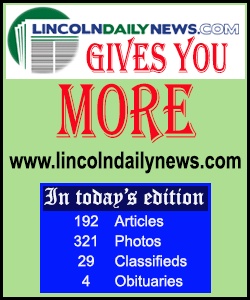 Heat coach Erik Spoelstra said his focus was on beating the Spurs on Sunday and getting the series back to Miami for a Game Six. He said the path may be arduous but winning the championship is still possible.

"Our group has been through everything you possibly can be through except for this circumstance, so why not?," he said. "Why not test ourselves right now collectively?

"(We have a) championship resolve that we've proven time and time again. We'll have to do it in a different way."

San Antonio's pass-first offense has everyone playing well, especially Kawhi Leonard, who scored a career-high 29 points in Game Three and 20 on Thursday to help the Spurs become the first team to win two straight on the road by 15 or more points in a single finals.

The Spurs' Duncan has already won four titles and after being so close a year ago, is taking nothing for granted.

"Obviously, they're the champions, and they're going to come out and show a lot of fire and come with a lot of energy," he said of Sunday's game at the AT&T Center.

"We're going to use our homecourt and we're going to come with the same focus that we did in these last two games, and hopefully close it out at home."

(Reporting by Steve Ginsburg in Washington; Editing by Frank Pingue)
[© 2014 Thomson Reuters. All rights reserved.]
Copyright 2014 Reuters. All rights reserved. This material may not be published, broadcast, rewritten or redistributed.