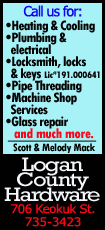 Polanco, playing just his fourth major-league game, had five hits, including a tiebreaking two-run homer in the top of the 13th inning, to lead the Pittsburgh Pirates to an 8-6 victory over the Miami Marlins on Friday night.

"I feel really proud and happy because I know she was here watching me in person for the first time in a major league game," said Polanco, speaking in Spanish about his mother, who came in from their native Dominican Republic. "It was marvelous for me."

Polanco, 22, went 5-for-7 and has at least one hit in each game he has played. On his first big-league homer, the left-handed hitter pulled a pitch against lefty reliever Mike Dunn.

"One bad pitch," Dunn said. "I hung a slider. I blew it."

Polanco said he does not consider himself a power hitter, but he does have pop.

Pirates manager Clint Hurdle, who was once a major-league phenom in his own right, praised Polanco but also offered a bit of advice to the media.

"That may have been his coming-out party," Hurdle said. "He stayed on pitches all night. He didn't give up at-bats, even left on left a couple times. He's very exciting to watch.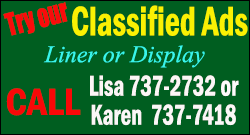 "He's off to a good start. But let's give him time and let him play. I don't want to get ahead of ourselves."

Polanco wasn't the only Pirates star.

Pittsburgh left fielder Starling Marte, who entered the game on an 8-for-16 hot streak, went 4-for-7 with three runs, two RBIs, one homer and one steal. His four hits tied a career high, and he combined with Polanco to give the Pirates nine hits from the first two batters in the order.

Pirates left-hander Jeff Locke allowed seven hits, no walks and two runs in just his third start of the year. He pitched a career-high eight innings and left with a 6-2 lead. It was his second straight strong start after allowing just one run in seven innings against the Milwaukee Brewers on June 8.

After Locke left Friday's game, relievers Justin Wilson and Jason Grilli combined to walk the bases loaded with one out. Pinch-hitter Ed Lucas got a run-scoring groundout, and left fielder Reed Johnson stroked a two-run single to center.

Marlins right fielder Giancarlo Stanton went 3-for-4 and nearly hit for the cycle, getting a homer, double and single. He was intentionally walked to load the bases.

Reliever Mark Melancon was brought in, and he walked third baseman Casey McGehee to tie the score. He then struck out center fielder Marcell Ozuna to send the game to extra innings.

"We put it all together, and it was impressive," Marlins manager Mike Redmond said of the rally that featured six walks, including one intentional pass. "We capitalized on their guys being wild, and we were patient.

"But it leaves a sour taste in your mouth when you fight that hard and can't pick up the hit to win it."

The Pirates (33-34) have won three games in a row. They are one win from reaching .500 for the first time since April 17.

Miami (34-32), which opened a 10-game homestand, has lost four of its past six games.

[to top of second column]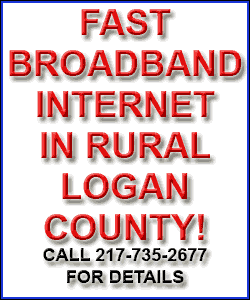 Marlins starter Nathan Eovaldi escaped with a no-decision, allowing 10 hits and six runs -- both tying season highs -- in 4 2/3 innings.

He may have been preoccupied because his wife is due to give birth at any moment, and Eovaldi was all set to leave in the middle of the game had she gone into labor.

The game also marked the Marlins debut of second baseman Rafael Furcal, who signed in the offseason but had been out all year because of hamstring and groin injuries. Furcal went 0-for-6, but he did take part in two double plays.

Miami fell behind just six pitches into the game. After a leadoff single by Polanco, Marte pulled an inside fastball for a two-run homer to left.

The Marlins made it 2-1 on a soft, two-out, run-scoring single to center by catcher Jeff Mathis. The rally started with a double to right-center by Ozuna.

After showing his power early, Marte flashed his speed in the third. He got an infield single to shortstop, stole second and scored on a single by center fielder Andrew McCutchen.

Miami got that run back in the bottom of the third when Stanton hit an opposite-field homer to right center to cut the Pirates' lead to 3-2. After that shot, Stanton led the National League with 18 homers and 54 RBIs.

Polanco and Marte led off the fifth with singles and both scored on first baseman Ike Davis' double to right. Shortstop Jordy Mercer's single to center gave the Pirates a 6-2 lead.

NOTES: Marlins LF Christian Yelich left the game in the first inning with a lower back strain. The injury happened during his first at-bat, and he was replaced by Reed Johnson. ... Since 2012 season, no National League players have more homers than Marlins RF Giancarlo Stanton (79, including one Friday) and Pirates 3B Pedro Alvarez (77). ... Pirates C Russell Martin, who made career start No. 1,000 on Friday, is fifth among active MLB catchers in games played. ... Miami's Casey McGehee entered Friday with just three errors, leading NL third basemen with a .976 fielding percentage. He also led all NL players with a .414 batting average with runners in scoring position. ... The three-game series continues Saturday with Marlins LHP Randy Wolf against Pirates RHP Charlie Morton.
[© 2014 Thomson Reuters. All rights reserved.]
Copyright 2014 Reuters. All rights reserved. This material may not be published, broadcast, rewritten or redistributed.