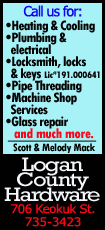 The business opened several days ago and since that time has seen a number of folks stopping in. Already, it is not uncommon to see someone walking along the street carrying a By the Bean cup and smell as they walk by the excellent, freshly brewed coffee.

On Friday morning, even before 7:30 a.m. folks were dropping in to get a cup to go, and a few added a sweet treat to their check as well.

Inside the city's newest coffee bar the décor is a unique mixture of warehouse loft, modern eclectic and vintage. While one might not imagine that would work, it does.

The walls are contemporary colors of orange and olive green. The floors are dark hardwood and the furniture is also dark wood.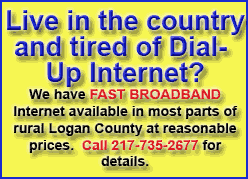 One of the most striking features in the room is a massive wall hanging of antique wooden doors in typical old door colors, but arranged on the wall in a geometric design.

Looking up, the duct and vent work of the building is exposed loft style, but painted a flat color to blend in with the dark ceiling.

The façade of the customer service counter is done with old doors as well. The counter is also low, so customers have the ability to see their beverage being made.

Behind the bar the baristas have all the best in modern coffee concocting equipment.

There is also a choice of seating. Wood tables and chairs at the front, booths, and a coffee bar further back, and tall bar tables with chairs in the very back. There is also outdoor seating for those who want to enjoy the fresh air.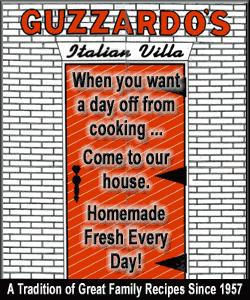 Surprisingly, the beans at By the Bean do not come from 'Beans & Such' next door. The beans come from Columbia Street Roasters, a micro-roaster out of Champaign. Manager David Williams said the bar does offer a flavor of the day that comes from next door, but that is all.
The sweets available include decadent looking cupcakes and a variety of cookies and brownies, all made by Susan Shaw. Shaw's business was formerly known as Central Illinois Catering out of Elkhart. Last fall she relocated her business to Riverton and took on the name Sweet Betty Jane's Baked Goods and Catering.
The blackboard on the wall gives you a list of available options that include coffee and espresso, latte's hot or cold, frappes, and for those who don't want coffee there is a selection of teas and crèmes.

And how is the coffee? While LDN only had time for one latte', the coffee flavor was dark, rich and satisfying. So if you love coffee, or even if you don't, you might enjoy stopping in today to welcome the new business, have a coffee, tea or crème, and just enjoy the atmosphere!
[By NILA SMITH]