Notice of Public Hearing
Lincoln to hold public hearing on possible closing of Pekin Street crossing

Send a link to a friend Share
[June 13, 2014] LINCOLN – The City of Lincoln will hold a public hearing Monday, June 16, 2014, at 6:00 p.m. to discuss the design plans for the Lincoln Depot grounds and the possible closing of the Pekin Street railroad crossing downtown. Architects and planners engaged by the Illinois Department of Transportation (IDOT) will be on hand to explain conceptual designs for the grounds and the process that would be followed if the City determines it is interested in closing the crossing.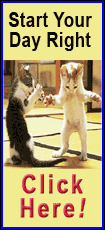 The City of Lincoln has been cooperating with IDOT in their implementation of the high speed rail project along the Chicago to St. Louis Union Pacific/Amtrak line. In the interest of providing the best possible travel experience for Amtrak riders, the City recently acquired the Lincoln Depot from private owners for the purpose of restoring it to its 1911 glory and using a portion of the building as a waiting station for high speed rail travelers. Federal high speed rail funds will be used to finance the project. IDOT has engaged architects, engineers, and consultants to assist Lincoln in the planning of the Depot restoration.
At the City Council workshop meeting this past Tuesday, Mayor Keith Snyder recommended that the City initiate the process of closing the crossing for four primary reasons:
Fewer blocked crossings – with Pekin Street closed IDOT plans to install a 500' platform that should allow the longer high speed rail trains to not block any crossings during Amtrak stops;
Better traffic flow into and around the waiting station;
More parking – the proposed design plan incorporating a closed Pekin Street provides 13 more parking spots at and around the Depot;
Better impression for visitors – Over 443,500 people travel through Lincoln each year on the train. Landscaped green space will be much more impressive to visitors than will another street crossing.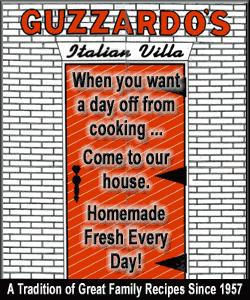 "According to the Illinois Commerce Commission," Snyder said, "Pekin Street has the smallest number of daily vehicle crossings of any of the seven Amtrak crossings in Lincoln. We don't want to impede anyone's ability to cross the tracks, but Pekin Street seems to be a logical candidate for closure. The closing will benefit the restored Depot and access to it. We will also continue to have four crossings in each of the four blocks immediately to the south as well as a crossing two blocks to the north."
The public is invited to attend the hearing Monday evening to voice comments, pose questions, or simply gather information.
[BY ORDER OF MAYOR KEITH SNYDER AND THE LINCOLN CITY COUNCIL]