IDHS and IDPH join forces to help control prescription drug abuse in nursing homes
June is Illinois Prescription Monitoring Program Month
Send a link to a friend Share
[June 17, 2014] SPRINGFIELD - The Illinois Department of Human Services (IDHS) and the Illinois Department of Public Health (IDPH) today announced the Prescription Monitoring Program (PMP) Long Term Care (LTC) initiative, an unprecedented opportunity to change the drug prescribing culture in nursing homes. Based upon concerns regarding substantial use of behavioral health medications within the nursing home population, IDHS and IDPH entered into an interagency agreement to reduce the use of chemical restraints and improve the quality of care.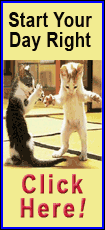 "The Illinois Prescription Monitoring Program (PMP) is about to enter a new frontier that may drastically change the way drugs are prescribed in nursing homes," said IDHS Secretary Michelle R. B. Saddler. "The Long Term Care initiative is an important step in our efforts to better monitor prescriptions for controlled substances, especially among a vulnerable population such as the aging."

The two agencies have designed, developed, tested and implemented an electronic means of data collection and review. This has resulted in the ability to take downloads from long-term care pharmacy operations (a total of 80,000 beds) on a weekly basis and develop a data warehouse on behavioral health medications by patient, by facility, by region and statewide. The tool will allow for identification of regions and facilities where prescribing may be outside of general community standards for evidence-based clinical practice.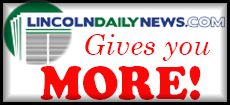 The goal of the IDHS/IDPH interagency agreement is to work with the long term care industry to develop reports that will assist medical directors, nursing directors, consultant pharmacists and facility directors in evaluating the care they are providing to their patients.

"The Illinois Prescription Monitoring Program can help ensure the health and safety of long-term care residents by identifying medication errors and overuse or improper use of medications," said IDPH Director Dr. LaMar Hasbrouck. "IDPH is vigilant about the safety of all residents and this program is another tool in our toolbox to protect our loved ones."

The Illinois General Assembly has also designated June Illinois Prescription Monitoring Program Month to highlight the achievements of the program.

The Illinois Prescription Monitoring Program began in 1986, and at that time monitored only Schedule II prescription drugs, including painkillers, such as morphine and hydrocodone. The PMP began collecting information electronically in 2000 and expanded to monitor Schedule III through V drugs, including Codeine, Vicodon and Valium, in 2007.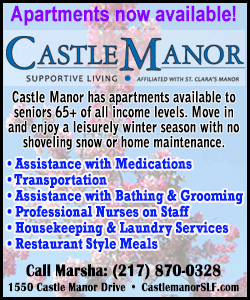 Last year, PMP collected 16 million prescription records and 22,000 doctors and pharmacists currently refer to that clinical data on a regular basis. Participating pharmacists and doctors complete about 150,000 PMP searches each month.

In 2012, the IDHS PMP joined a national data-sharing network that is providing for greater identification and prevention of prescription drug abuse. The National Association of Boards of Pharmacy's PMP InterConnect Program allows participating states to share information on prescriptions of controlled substances. Through this network, IDHS' PMP is better able to identify when patients have been issued duplicate prescriptions for controlled substances across state lines. The program alerts prescribers and dispensers when patients exceed recommended limits on controlled substances, which helps to prevent prescription drug abuse.

For more information about the Illinois Prescription Monitoring Program please visit www.ilpmp.org
[Text received; ILLINOIS DEPARTMENT OF HUMAN SERVICES]