Mount Pulaski Courthouse Foundation Street Festival slated for June 27
Send a link to a friend Share
[June 17, 2014] MOUNT PULASKI - The third annual Mount Pulaski Courthouse Foundation Street Festival is Friday, June 27th, 2014 from 5:00 p.m. to 9:00 p.m. located on Washington Street in front of the Courthouse.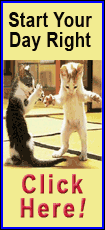 This year's entertainment starts off at 5:30 p.m. with the Prairie Land Dancers. They will be performing some of their favorite dances that may include country, ballroom, or west coast swing.

At 6:00 p.m. MPCF President, Tom Martin, will be saying a few opening words along with Abraham Lincoln actor, Randy Duncan.

From 6:15 p.m. to 7:00 p.m. Christian Singer, John Schlitt, is taking his hometown stage. John has "four Grammy awards on his shelf, sixteen Petra albums, one II Guys from Petra album, and four solo albums…John is a man that lives for Jesus and makes no bones about his faith."

From 7:00 p.m. to 9:00 p.m. local area band Rosetta Stone takes the stage for their first time in Mount Pulaski. Rosetta Stone plays pop, rock, oldies, and country; a nice variety for everyone of all ages to enjoy!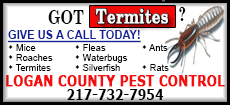 From 5 p.m. to 9:00 p.m. Hilltop Catering will be serving hot dogs, brats and chips for a free will donation; along with The American Legion selling alcoholic and non-alcoholic beverages. The City of Mount Pulaski will also be doing a free will donation for their famous pulled pork sandwiches. The new Mount Pulaski Calm Creek Café will be selling some of their delights too.

For the children, there will be an obstacle course hosted by Farmers Bank along with a bounce house, and a variety of children's games and prizes.

There will be old fashioned wagon rides provided by KEL Productions starting at 6:00 p.m.
The Mount Pulaski Museum located on Cooke Street will be opened and will be providing popcorn.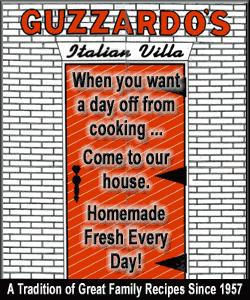 The Mount Pulaski Courthouse will be opened from 5:00 p.m. to 8:00 p.m. Tours will be available. On the lower level of the Courthouse there will be a display of the 2013-2014 MPGS Third Graders highlighting their Community Project that helped the Courthouse raise $610.00 this past December.

Upstairs there will be a MPGS Art Show. The first and third graders were asked to color and/or draw the Courthouse for a contest. A panel of judges is currently narrowing the pictures down to a few finalists. The finalists will be displayed and voted on by the public the night of the Street Festival. The voting round is from 5:00 p.m. to 7:00 p.m. and the winners and cash prizes will be announced approximately around 8:00 p.m.

A Big Thank You to the Looking for Lincoln Heritage Coalition for providing the funds to bring the Abraham Lincoln actor, Randy Duncan, to this year's Street Festival. Randy will be saying a few words at the opening ceremony touching upon Lincoln's life as circuit rider and the influence the small communities had on him during his circuit riding days.
There will be another presentation at 6:30 p.m. in the gazebo where Mr. Duncan will be answering any questions that guests may have about Lincoln's experiences throughout his life. He will also be presenting what it was like for children to grow up in those years.
[Text received; TOM MARTIN, MOUNT PULASKI COURTHOUSE FOUNDATION PRESIDENT]