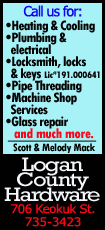 The Houston-area native, who played his college ball in town at Rice, tallied three RBIs as the Nationals broke a four-game losing streak with a 6-5 triumph over the Houston Astros on Tuesday.

In three games against his hometown team during his brief career, Rendon is 7-for-14 with a homer and six RBIs.

"It's just patience -- trying to put the bat on the ball," he said. "Keep it short and simple is what I try to do. It happened to work tonight."

Returning home after a 10-game road trip in which they went 5-5, capped off by a disappointing three-game sweep at the hands of the St. Louis Cardinals, the Nationals jumped on Houston early and held on to win their seventh straight game against the Astros, with Rendon leading the charge.

After center fielder Denard Span opened the game with an infield single, Rendon drove a ball into the right-center gap off Houston starter Dallas Keuchel (8-4) to give Washington a 1-0 lead just two batters into the contest.


"I think (Keuchel) leads the league in ground-ball outs is what I heard, so we just wanted to see the ball up and not give into his game," Rendon said.

Rendon struck again in the sixth, helping the Nationals break the game open with a two-run double down the left-field line to make it 6-1.

That seemed to be more than enough, especially with the league's best bullpen on in relief of starter Tanner Roark (6-4). But Houston rallied for four runs in the eighth, capped by second baseman Jose Altuve's fourth hit of the night, a two-run double that closed the gap to 6-5.

"(Altuve) can hit," Houston manager Bo Porter said. "It doesn't matter who's out there -- he's one of the best hitters in baseball."

However, right-hander Aaron Barrett got right fielder George Springer to line out to end the threat, and Rafael Soriano pitched the ninth for his 14th save.

"It was a great job of battling and that's a really good bullpen they have over there," Porter said. "For us to be able to mount the comeback and have an opportunity there, I'm really proud of our guys."

Combined with Atlanta's loss to Philadelphia, Washington (36-33) jumped back into first place in the NL East.

"I don't think you're ever supposed to pay attention to that -- at least I don't," Rendon said of the standings. "I just take it one game at a time and if we come out on top at the end, hooray for us."

[to top of second column]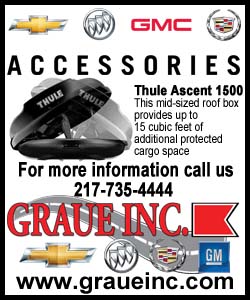 Left fielder Ryan Zimmerman added two RBI doubles, as the Nationals broke out of an offensive funk that resulted in them scoring just three runs during the sweep by the Cardinals.

"I wish we were going to score six runs every game, but I can tell you right now we're going to have three or four more games a couple of times this year where we're going to score one or two runs," Zimmerman said. "It's going to happen, but we have to keep doing what we're doing and trust that it will come around."

Keuchel, who came into the game sixth in the American League in ERA, gave up four runs and six hits in five innings to see his ERA rise to 2.63.

"I was kind of battling, trying to find my stuff all night," he said. "I was fortunate to get through five, especially with the way I was pitching and that lineup."

NOTES: Washington RHP Stephen Strasburg was emotional Tuesday while discussing the death of Tony Gwynn, who served as Strasburg's coach at San Diego State. "He was like a god to me," he said. ... 2B Jose Altuve was back in the lineup after missing the previous three starts with a bruised right hand. ... Astros manager Bo Porter made his first trip back to Nationals Park after serving for two years as the Nationals' third base coach. "We had some really good times here," he said. ... Washington LHP Gio Gonzalez will be activated from the disabled list Wednesday, and he will start against Houston. He has been out since May 18 due to left shoulder inflammation. ... Nationals OF Bryce Harper took swings in the hitting cage for the first time since going on the DL in late April because of a thumb sprain. ... "Duck Dynasty" stars Willie and Jep Robertson were guests in the Nationals' clubhouse. They are friends of Washington 1B Adam LaRoche, an avid hunter.
[© 2014 Thomson Reuters. All rights reserved.]
Copyright 2014 Reuters. All rights reserved. This material may not be published, broadcast, rewritten or redistributed.