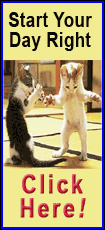 Athletics 10, Rangers 6

The Oakland Athletics beat Texas Rangers ace Yu Darvish for the eighth consecutive time, rolling to a victory.

A's catcher Derek Norris slugged his fourth career pinch hit home run, a three-run blast in the sixth inning off reliever Shawn Tolleson, then added a two-run double in the eighth off Jason Frasor.

Darvish (7-3) allowed seven runs to Oakland (43-28), four of them earned, on eight hits over five innings

- - -

Brewers 7, Diamondbacks 5

Milwaukee catcher Jonathan Lucroy hit a grand slam one pitch after Ryan Braun was hit by a pitch, capping a five-run seventh inning in the Brewers' victory over the Arizona Diamondbacks.

Lucroy's second homer of the game and third career slam came after Arizona reliever Evan Marshall (2-2) was ejected for plunking right fielder Braun in the side with the second pitch of the at-bat. Marshall's first pitched sailed behind Braun.

Lucroy had three hits and five RBIs for the Brewers (43-29), who have won five of their last seven.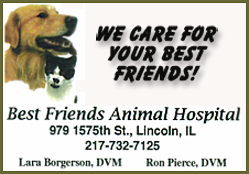 - - -

Dodgers 4, Rockies 2

Hanley Ramirez, Matt Kemp and Carlos Triunfel homered to guide the Los Angeles Dodgers to a victory over the Colorado Rockies.

Pitcher Zack Greinke produced another strong outing as the Dodgers (39-34) captured their fourth win in five games. The Rockies (34-37) dropped their second in a row.

Greinke (9-3) gave up a run on six hits, with five strikeouts and two walks, in six innings.

- - -

Yankees 3, Blue Jays 1

Masahiro Tanaka struck out 10 in six innings for his Major-League-leading 11th victory, and the New York Yankees beat the Toronto Blue Jays in the opener of a three-game series at Yankee Stadium.

Tanaka (11-1) won his fifth consecutive start since his only loss, May 20 at Wrigley Field, and lowered his league-leading ERA to 1.99.

Yankees (36-33) left fielder Brett Gardner hit a two-run home run in the third inning, and first baseman Mark Teixeira added an RBI single in the fifth. New York reliever Dellin Betances fanned three in two perfect innings against Toronto (41-31).

Closer David Robertson worked around a two-out triple to Kawasaki in the ninth en route to his 17th save.

- - -

Royals 11, Tigers 4

Alex Gordon and Mike Moustakas blasted two-run homers during a seven-run, second-inning outburst and the Kansas City Royals took over first place in the American League Central Division with their ninth straight victory.

Omar Infante drove in three runs and shortstop Alcides Escobar had three hits and scored three times for Kansas City (38-32) who pounded Tigers starter Max Scherzer (8-3) for 10 runs and 10 hits in four-plus innings.

Yordano Ventura (5-5) allowed three runs in seven innings to get the victory for the Royals, who were in last place and trailed Detroit (36-31) by 6 1/2 games on June 1.

- - -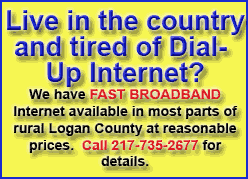 Angels 9, Indians 3

Mike Trout was 3-for-5 with a double, two home runs and four RBIs and right fielder Kole Calhoun had a home runs and four hits to lead the Los Angeles Angels to a win over the Cleveland Indians.

The win by the Angels (38-32) snapped Cleveland's (36-36) three game winning streak as well as the Indians' 10-game home winning streak.

- - -

White Sox 8, Giants 2

Gordon Beckham and Dayan Viciedo each homered as the Chicago White Sox snapped a four-game losing streak with a victory over the San Francisco Giants.

Beckham's two-run homer in the third inning erased a 2-0 Giants (43-28) lead, while Viciedo's sixth of the season in the fifth extended Chicago's (34-37) advantage to 8-2.

- - -

Red Sox 2, Twins 1

Jon Lester allowed just one run in 6 1/3 innings as he outdueled Twins right-hander Phil Hughes to give Boston a win.

Dustin Pedroia (two hits) doubled home a run in the first inning where Boston took a 2-0 lead and the Red Sox (33-38) won for the second straight night against the Twins (32-37).

- - -

[to top of second column]
Nationals 6, Astros 5

Anthony Rendon drove in three runs as the Washington Nationals broke a four-game losing streak with a triumph over the Houston Astros.

The Nationals jumped on Houston (32-40) early and held on to win their seventh straight game against the Astros.

Combined with Atlanta's loss to Philadelphia, Washington (36-33) jumped back into first place in the NL East.

- - -

Phillies 5, Braves 2

Philadelphia right-hander Kyle Kendrick held Atlanta to two runs over seven innings to lift the Phillies to victory.

Ryan Howard hit his 13th home run of the season in the first inning while shortstop Jimmy Rollins extended his hitting streak to 12 games for Philadelphia (31-38).

- - -

Mariners 6, Padres 1

A pair of two-run home runs by Robinson Cano and Jesus Montero -- the latter his first major-league homer in 13 months -- backed starter Roenis Elias in the Seattle Mariners' victory over the anemic San Diego Padres.

The 25-year-old Cuban "rookie" Elias, who defected in 2010 through Mexico, limited San Diego (29-42) to three hits and one run over seven dominant innings.

Montero went 1-for-2 while getting hit by a pitch. He is 3-for-9 for the Mariners since his recall from the minor leagues last week.

- - -

Marlins 6, Cubs 5

Garrett Jones slugged a three-run homer in the seventh inning to lead the Miami Marlins to a win over the Chicago Cubs.

The Marlins (36-34) tied their series with the Cubs (29-40) at one game each. The series finale is set for Wednesday.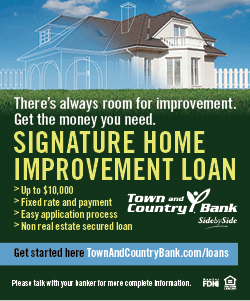 - - -

Orioles 7, Rays 5

Chris Davis hit a grand slam and Steve Pearce added a two-run shot that proved decisive as the Baltimore Orioles downed the Tampa Bay Rays

Baltimore (36-34) has won six of seven this season against the Rays (28-44), who had won four of their last five games overall.

- - -

Cardinals 5, Mets 2

Michael Wacha worked six effective innings to improve to 5-0 at home this year as the Cardinals bounced the New York Mets for their first five-game winning streak of the year.

In posting its eighth win in nine games, St. Louis upped its record to a season-high seven games over .500 at 39-32 and drew within three games of first-place Milwaukee in the National League Central.

- - -

Reds 6, Pirates 5

Todd Frazier hit his team-leading 16th home run to lead off the ninth inning to give the Cincinnati Reds a win.

The third baseman hit a shot to center field off Pirates closer Jason Grilli (0-2) to give the Reds (34-35) their fifth win in the last six games after Cincinnati's bullpen blew a three-run lead in the seventh inning where Pittsburgh (34-36) scored three times.

(Editing by Jahmal Corner)
[© 2014 Thomson Reuters. All rights reserved.]
Copyright 2014 Reuters. All rights reserved. This material may not be published, broadcast, rewritten or redistributed.