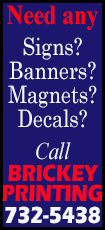 Hanley Ramirez, Matt Kemp and Carlos Triunfel homered to guide Greinke and the Los Angeles Dodgers to a 4-2 victory over the Colorado Rockies at Dodger Stadium on Tuesday night.

Greinke produced another strong outing as the Dodgers (39-34) captured their fourth win in five games. The Rockies (34-37) dropped their second in a row.

Greinke (9-3) gave up a run on six hits, with five strikeouts and two walks, in six innings. He threw a season-high 117 pitches (74 strikes).

"It was definitely a tough game," said Greinke, who is tied for the National League lead in wins with Alfredo Simon of the Cincinnati Reds and Adam Wainwright of the St. Louis Cardinals. "They got guys on base it seemed like every inning and lot of foul balls, a lot of two-strike counts where they were fighting stuff off. That gets really tough."

Colorado manager Walt Weiss said the perseverance is what makes Greinke one of the best in the game.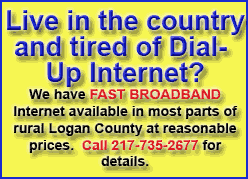 "That's what the real good ones do," Weiss said. "When they get in some trouble, they bend and don't break."

Closer Kenley Jansen pitched a scoreless ninth for his 16th consecutive save and 20th overall.

Ramirez, the Dodgers' shortstop, drilled a 1-1 pitch from right-hander Jhoulys Chacin for a two-run homer to right field with two outs in the third inning to break up a scoreless contest. It was Ramirez's 11th home run of the season.

Kemp, Los Angeles' left fielder, hit a solo blast -- his seventh homer -- to left leading off the fourth for a 3-0 lead. It was Kemp's 164th career home run, moving him past Raul Mondesi for sixth place on the all-time Los Angeles Dodgers list.

"Honestly, I didn't know when I hit the home run that that was what it was," Kemp said of the milestone. "To be named with a guy like that, a guy who had so much success and an All-Star is definitely humbling. I'm excited about it."

The Rockies loaded the bases with no outs in the sixth after singles by shortstop Troy Tulowitzki and center fielder Drew Stubbs and a walk to first baseman Justin Morneau. Catcher Wilin Rosario's sacrifice fly to right scored Tulowitzki, but Greinke struck out third baseman Ryan Wheeler and retired second baseman DJ LeMahieu, who fouled off several two-strike pitches, on a comebacker to preserve a 3-1 lead.

"I threw like 15 straight fastballs it seemed like," Greinke said. "He just kept getting closer and closer to hitting it fair. Then I threw a slider and got a ground ball."

[to top of second column]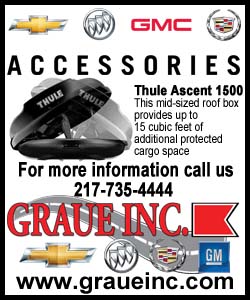 In the bottom of the inning, the Dodgers loaded the bases with two outs after center fielder Andre Ethier reached on an error, catcher A.J. Ellis walked and third baseman Miguel Rojas hit an infield single. However, Chacin forced pinch hitter Justin Turner to pop out to short to end the threat.

Chacin (1-5) gave up three runs on seven hits, with five strikeouts and three walks, in six innings.

"He battled all night," Weiss said. "We just didn't get the big hit. I thought we had a nice approach offensively, but we didn't get the big hit to have a big inning.

"For the most part, (it) was similar to his last outing. He grinded through it, and that's what he does. He's a great competitor. That's a nice outing from Jhoulys. He certainly gave us a chance."

The Rockies closed within 3-2 in the seventh when left fielder Corey Dickerson ripped a double off Ramirez that bounced into shallow center. Ramirez, who was replaced by Triunfel, left the game with a bruised right ring finger. He is listed as day-to-day.

"X-rays were negative, which is obviously good for us, but we'll find out tomorrow how sore it is," Dodgers manager Don Mattingly said. "The fact that he didn't break it is obviously good news."

Triunfel hit his first big-league homer -- a solo shot -- off reliever Tommy Kahnle in the bottom of the seventh for the game's final run.

NOTES: The Stanley Cup champion Los Angeles Kings were honored during a pregame ceremony. ... Colorado RHP Nick Masset was suspended three games and fined an undisclosed amount for intentionally hitting Atlanta Braves C Evan Gattis with a pitch last week. Masset began serving the suspension Tuesday night. ... Los Angeles committed 42 errors in its first 50 games, but the team made just seven miscues in the past 23 outings through Tuesday. ... Rockies LHP Jorge De La Rosa (6-5, 4.12 ERA) will face Dodgers LHP Clayton Kershaw (6-2, 2.93) in the series finale Wednesday night. ... The game drew a crowd of 44,175.
[© 2014 Thomson Reuters. All rights reserved.]
Copyright 2014 Reuters. All rights reserved. This material may not be published, broadcast, rewritten or redistributed.