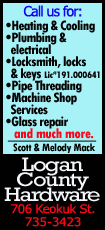 Lucroy hit a grand slam one pitch after teammate Ryan Braun was hit with what the Brewers felt was an intentional pitch, capping a five-run seventh inning in a 7-5 victory over the Arizona Diamondbacks at Chase Field.

"Whether is it the quote unquote payback, whatever," Lucroy said. "I am not about revenge or payback. I am about winning the game."

Lucroy's second homer of the game and third career slam came after Arizona reliever Evan Marshall (2-2) was ejected for plunking right fielder Braun in the side with the second pitch of the at-bat. Marshall's first pitch sailed behind Braun.

Brewers shortstop Jean Segura led off the seventh inning with his second triple of the game, and he scored on center fielder Elian Herrera's sacrifice fly to cut Arizona's lead to 4-3. Marshall entered and gave up a single to pinch hitter Lyle Overbay and a double to second baseman Scooter Gennett before Braun came up.

"I think the at-bat 'Luke' had was the best at-bat I've ever seen," Milwaukee manager Ron Roenicke said. "After they smoke our guy ... the first pitch (Lucroy) sees, he hits a grand slam. There no way an at-bat can get bigger than that."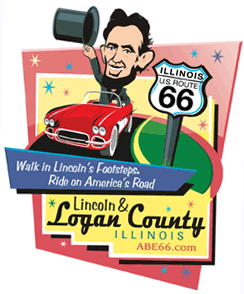 Milwaukee starter Kyle Lohse, who gave up four runs (three earned) and four hits in six innings, hit Arizona shortstop Chris Owings high on the back in the sixth inning. The ball glanced off Owings' neck and knocked his helmet off. Lohse also plunked leadoff hitter Didi Gregorius in the first inning.

"We hit their guy in the back of the neck," Roenicke said. "We hit one of their guys yesterday. (Marshall's pitch) was on purpose, there is no question."

Arizona manager Kirk Gibson said, "I am not going to comment on that. (I) have been around the game long enough."

Marshall, who received high-fives and fist bumps when he reached the dugout after being ejected, said he was trying to work inside with runners on second and third and a 4-3 lead.

"With a base open, you try to get a hitter leave his comfort zone," Marshall said, "to swing at your pitch. My pitch is to go down and in, and the ball got away."

Braun said, "We know the way the game works. I wasn't surprised I got hit Most importantly, we responded in the best way we could possibly respond."

Braun is booed every time he is announced in Arizona, as it was reported he failed a drug test following the first game of the Brewers' National League Division Series victory over Arizona in 2011. He was 9-for-18 with four doubles in the series.

"I don't think it was the right time to do it," Arizona catcher Miguel Montero said. "You want to hit a guy to load the bases and the hottest hitter in the world coming up? I didn't expect it."

[to top of second column]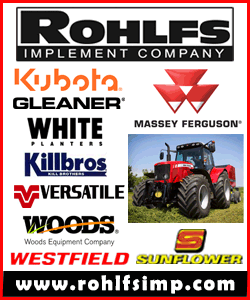 On Tuesday, Lucroy had three hits and five RBIs for the Brewers (43-29), who earned their fifth win in seven games. He is hitting .340, second in the NL behind Colorado shortstop Troy Tulowitzki. Gennett also had three hits.
Third baseman Martin Prado had a single and two RBIs for Arizona (30-44), which lost for the sixth time in seven games.

The Diamondbacks took a quick 3-0 lead in the first inning when the first four batters reached base.

After Lohse (8-2) hit Gregorius, right fielder Gerardo Parra singled to left and first baseman Paul Goldschmidt walked. Montero dropped an RBI single into short left field for a 1-0 lead, and consecutive fielder's choice groundouts by Prado and center fielder David Peralta scored the two other runs.

Milwaukee third baseman Aramis Ramirez hit his eighth homer of the season leading off the second inning to make it 3-1.

Prado singled home an unearned run in the fifth inning for a 4-1 Arizona lead after Goldschmidt walked and Montero reached on an error by second baseman Scooter Gennett.

Lucroy's sixth-inning homer made it 4-2.

NOTES: Arizona RHP Will Harris was optioned to Triple-A Reno to make room for RHP Mike Bolsinger on the roster. Bolsinger started Tuesday and pitched 6 1/3 innings of three-run ball. He will start again Sunday, Arizona manager Kirk Gibson said, while taking the place of RHP Bronson Arroyo (sprained elbow) in the rotation. ... LHP Wade Miley was pushed back to Wednesday to accommodate Bolsinger's start, a move that will enable Arizona's four other starters to pitch on five days' rest the next time through the rotation. ... Milwaukee CF Carlos Gomez (left hamstring) did not play for the second straight game but is expected to be back in the lineup Wednesday, manager Ron Roenicke said. ... Arizona 2B Aaron Hill, whose .410 batting average is the best all-time against the Brewers (minimum 75 plate appearances), did not play Tuesday. He was replaced by Didi Gregorius, who went 0-for-4.
[© 2014 Thomson Reuters. All rights reserved.]
Copyright 2014 Reuters. All rights reserved. This material may not be published, broadcast, rewritten or redistributed.