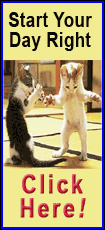 Just as the effects of the rainy weather were being heard inside domed Marlins Park, Garrett Jones slugged a three-run homer in the seventh inning to lead the Miami Marlins to a 6-5 win over the Chicago Cubs on Tuesday night.

"That was a big hit by 'Jonesy' -- he needed that," Marlins manager Mike Redmond said of Jones, who suffered through a 20-game homerless drought, his longest of the season. "He's got to keep swinging through it."

The Marlins (36-34) tied their series with the Cubs (29-40) at one game each. The series finale is set for Wednesday.

Trailing 4-3, Miami's winning rally started with a bunt single by shortstop Adeiny Hechavarria, who tied a career high with four hits, including three against Cubs starter Jeff Samardzija. One out later, third baseman Casey McGehee drew a walk.

That brought up Jones, who pulled a low fastball from reliever Brian Schlitter (2-2) for his ninth homer of the season. The ball barely left the yard, bouncing off the top of the fence in right field.
Jones, a left-handed hitter, would have left the game had the Cubs brought in lefty reliever Wesley Wright, who was warming up. Redmond had right-handed pinch-hitter Jeff Baker ready if Cubs manager Rick Renteria made that move.

But it never happened, and Jones got to hit.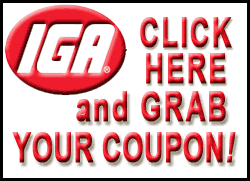 "I was 99-percent convinced that Wright was coming in," Jones said. "I knew Baker was ready to go. But Schlitter has a good sinker. They were probably thinking they could get a ground ball, but I squared it up."

Jones said the shift that teams have been playing against him has thrown him off his game to some extent.

"It has taken away some hits," Jones said of the shift. "It has frustrated me a little mentally, chasing balls out of the strike zone, trying to make it happen."

Schlitter had only given up one homer all season in his 30 previous relief appearances.

"The numbers are good," Renteria said. "I wanted to see if he could induce a ground ball, but he left the ball up."

Chicago took a 4-3 lead in the top of the seventh on a run-scoring double by third baseman Luis Valbuena.

Pinch-hitter and former Marlin Chris Coghlan started the rally with a one-out single off Miami rookie starter Anthony DeSclafani. Valbuena then pulled his double down the right-field line off of rookie reliever Sam Dyson (1-0), who ended up winning his first game in the big leagues.

After the game, however, Dyson was sent back to Triple-A New Orleans to make room for right-hander Nathan Eovaldi, who had been on paternity leave.

After Dyson left the game, left-hander Mike Dunn got one out to end the eighth. Then Steve Cishek allowed one unearned run in the ninth on a sacrifice fly by Coghlan but held on for his 16th save in 17 chances. His 94.1-percent save-conversion rate is second in the National League.

[to top of second column]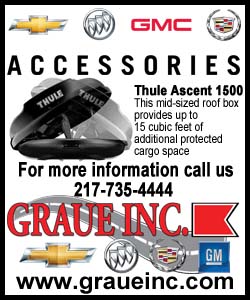 Miami opened the scoring in the first inning. Second baseman Rafael Furcal led off with a single, and Hechavarria, who normally bats seventh but was elevated to second because of his past success against Samardzija, also singled.

Furcal eventually scored on a groundout by McGehee, but only after shortstop Starlin Castro's relay throw for an attempted double play sailed wide of first base.

Chicago took a 2-1 lead in the second on a two-run homer to left by center fielder Junior Lake, who pulled an inside fastball for his ninth long ball of the season.

The Cubs added a third run later in that inning on a Samardzija sacrifice fly. The run was set up when second baseman Darwin Barney and catcher Eli Whiteside both singled and then executed a double steal. It was the first steal of the season for both players.

Miami tied the score 3-3 in the fourth on a two-out, two-run single by Furcal off of Samardzija, who got a no-decision despite striking out eight and allowing just two earned runs in six innings.

"I like the way the ball has been coming out of my hands the past couple of times out," he said. "If I can pitch deeper into games, I have a better chance of winning."

NOTES: Marlins RHP Nathan Eovaldi, who was gone from the team for three days while his son was born, will start Wednesday against Cubs RHP Jake Arrieta. ... Marlins 2B Rafael Furcal returned to the lineup after a day off to rest a swollen knee. ... Marlins C Jarrod Saltalamacchia caught eight innings in a minor league rehab game Monday night, and Marlins Manager Mike Redmond said he might join the team this weekend. ... Redmond said RF Giancarlo Stanton's homer on Monday was "the hardest ball I've ever seen hit." ... 3B Casey McGehee is playing despite a thumb injury. ... After seven shutout innings by its bullpen Monday, Chicago's relievers rank fourth in the NL this season with a 3.01 ERA. Last year at this point in the season, Chicago's bullpen had a 4.26 ERA. ... Since 2011, no MLB shortstop has more hits than Chicago's Starlin Castro.
[© 2014 Thomson Reuters. All rights reserved.]
Copyright 2014 Reuters. All rights reserved. This material may not be published, broadcast, rewritten or redistributed.