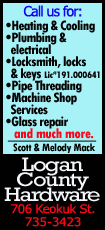 "By utilizing the 100% financing and fixed rates provided through Rural Development, this bank has opened the door of home ownership to many people who would not have qualified for conventional loans," noted Callahan. "State Bank of Lincoln plays a significant and highly valued role in strengthening our rural communities."
State Bank of Lincoln has participated in Rural Development Guaranteed Rural Housing (GRH) loan program for more than 20 years, beginning in December 1991, and growing to include other states in addition to Illinois. One reason for the bank's high rate of success is their network of third-party originators, holding mortgages for multiple smaller banks, and providing education and training in GRH loan underwriting and administration. "It helps the individuals, it helps the communities, and it helps us, the banks, provide the services that are needed," notes Jeanne Scheurer, Vice President, State Bank of Lincoln. Following the bank's recognition, Callahan met with Derek and Ashley Ried, who received a GRH loan through the State Bank of Lincoln after recently relocating back to Illinois to be closer to family.
In 2013 alone, USDA Rural Development helped more than 170,000 rural residents nationwide become homeowners, investing over $23.4 billion in loans, grants and technical assistance to provide affordable, safe housing for rural families. In Illinois, over 4,500 rural residents were assisted with over $454 million invested in loans and grants to benefit rural Illinois families.
"The housing market has struggled and many of our rural communities are suffering," says Barry Ramsey, Illinois Rural Development Housing Program Director. "The financial investments made by Rural Development strengthen and stimulate this important part of the US economy."
The USDA is making changes to the Single-Family Housing Guaranteed Loan Program in September 2014 which are designed to encourage more new home construction and provide financial backing to participating lenders when construction begins. The changes will also allow participation of many small community banks and credit unions which are currently ineligible.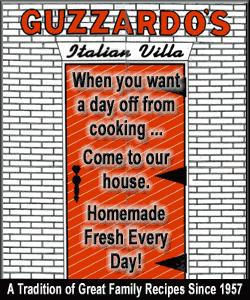 Interested homebuyers can call the State Bank of Lincoln at 800-847-1536 or Rural Development at 866-481-9575 for more information on the GRH program.
Housing programs available to rural communities include direct home loans for low and very low income applicants, guaranteed home loans for moderate-income applicants, home repair loans and grants for critical improvements or repairs, and affordable rental housing and rental assistance for residents in multi-family housing. More information can also be obtained by visiting
www.rurdev.usda.gov/il or contacting one of the 12 Rural Development offices serving Illinois and located in Bourbonnais, Ottawa, Oregon, Princeton, Champaign, Effingham, Pontiac, Jacksonville, Galesburg, Quincy, Mt. Vernon and Marion.
[Text received; U.S. DEPARTMENT OF AGRICULTURE RURAL DEVELOPMENT DIVISION]
USDA is an equal opportunity provider and employer. If you wish to file a Civil Rights program complaint of discrimination, complete the USDA Program Discrimination Complaint Form, found online at http://www.ascr.usda.gov/complaint_filing_cust.html or at any USDA office, or call (866) 632-9992 to request the form . You may also write a letter containing all of the information requested in the form. Send your completed complaint form or letter to us by mail at U.S. Department of Agriculture, Director, Office of Adjudication, 1400 Independence Avenue, S. W, Washington, D.C. 20250-9410, by fax (202) 690-7442 or email at program.intake@usda.gov