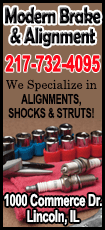 The readings in Thursday's Reuters Tankan poll - which strongly correlates with the Bank of Japan's key tankan quarterly survey - reinforce policymakers' confidence that the world's third-largest economy can weather the pain of a recent national sales tax increase.

Still, the BOJ may face renewed pressure for additional stimulus if the weakness in exports persist, threatening to derail a recovery which kicked in last year following near two decades of economic stagnation.

In a speech on Thursday that underscored some of the uncertainties ahead, BOJ board member Yoshihisa Morimoto warned of risks to the export outlook as demand in emerging Asian markets fail to gather momentum.

He said there were "both downside and upside risks" to the BOJ's projection that exports will rebound, depending on how overseas economies perform.

"We must continue to scrutinise the outlook for emerging economies, as well as developments in Europe's debt problem and the U.S. economy," Morimoto told business leaders in Akita, northeastern Japan.

His comments follow data on Wednesday which showed Japan's exports fell for the first time in more than a year, hit by a drop in shipments to Asia and the United States.

Some market players worry that the hit from the April 1 tax increase to 8 percent from 5 percent and weak shipments could prove bigger than expected, squandering the progress made over the last year thanks to Tokyo's massive fiscal and monetary stimulus.

Still, Morimoto stuck to the central bank's upbeat view on the economy, saying it is likely to continue recovering moderately with the pain from the tax hike on household spending seen receding around summer.

The Reuters Tankan backs Morimoto's confidence, with manufacturers' morale seen improving in September, while the service-sector mood is expected to worsen but hover at relatively high levels.

The monthly poll of 400 major manufacturers and service-sector firms, of which 260 replied during the June 2-16 period, suggests that the BOJ's tankan due July 1 may show the impact of the April tax hike is limited.

That would be encouraging to the central bank, which has indicated it is willing to look through short term dips in growth without the need for additional stimulus.

"Firm readings reflect steady earnings at listed firms. Non-manufacturers seem to be more affected by the tax hike, but the pullback in demand has bottomed out," said Yoshimasa Maruyama, chief economist, Itochu Economic Research Institute.

"We need to scrutinise more upcoming data to determine the impact of the tax hike including household incomes. But the BOJ tankan is likely to show only slight decline in business sentiment given readings in the Reuters poll."
EXTERNAL HEADWINDS Morimoto, a former utility executive and now among the BOJ's nine board members, cautioned that growth in emerging nations will lack momentum until they start to feel the benefits from a pickup in demand in advanced economies.

Some companies in the Reuters poll also complained about lack of strength in external demand, particularly China and other emerging Asia.

"The expansionary trend is continuing for our business as a decline in demand after the tax hike has been smaller than expected. However, demand from Asia and China has been slow," a transport equipment firm said in the Reuters Tankan.

The central bank left monetary policy steady last week, signalling confidence that the economy is on track to meet its 2 inflation target next year without additional stimulus. Growth rebounded in the first quarter as consumers loaded up on goods ahead of the sales tax hike, but is seen slumping this quarter as the consumption-spike winds back.
Morimoto said a positive cycle was kicking off as rising profits were encouraging firms to boost jobs, wages and capital expenditure.

The bullish comments were reflected in the Reuters Tankan. Compared with three months ago, the survey's sentiment index for manufacturers inched up and that for service-sector firms fell slightly, pointing to relatively steady readings in the BOJ's quarterly tankan.

In the Reuters Tankan, the index of sentiment among manufacturers stood at plus 19, unchanged from May, and up 1 point from three months ago. At plus 29, the service-sector gauge was up 8 points from May but down 2 points from March.

Indexes are calculated by subtracting the percentage of pessimistic responses from optimistic ones. A positive reading means optimists outweigh pessimists.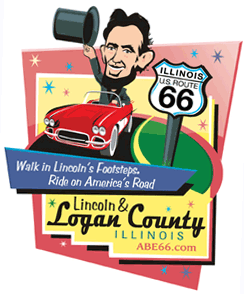 The index for manufacturers is seen edging up to plus 21 in September, while the service-sector gauge is expected to fall to plus 25, with optimists still far outnumbering pessimists.

(Additional reporting by Izumi Nakagawa; Editing by Kim Coghill & Shri Navaratnam)
[© 2014 Thomson Reuters. All rights reserved.]
Copyright 2014 Reuters. All rights reserved. This material may not be published, broadcast, rewritten or redistributed.