Officials probe possible insider trading over U.S. Medicare changes: WSJ
Send a link to a friend Share
[June 19, 2014] WASHINGTON (Reuters) - Federal authorities and the U.S. Securities and Exchange Commission are seeking evidence for a grand jury investigation into whether congressional staff provided tips to Wall Street traders about a change in healthcare policy, the Wall Street Journal reported on Wednesday.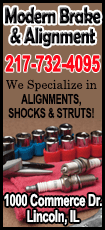 The SEC sent subpoenas to the House Ways and Means Committee and Brian Sutter, staff director of the committee's healthcare subcommittee, the Journal said. The Justice Department also has subpoenaed Sutter to testify to before a grand jury in New York.

An official at the Centers for Medicare and Medicaid Services declined to comment on the Journal report.

The investigation was started after a Journal report last year about a jump in health insurance stocks just before the U.S. government announced news about a change in Medicare payments that was favorable to those companies.

The newspaper said the stock surge was set off by an email from Height Securities, a Washington policy-research firm, predicting the change in Medicare payments. The email was partly based on information from Mark Hayes, a lobbyist who had formerly been a healthcare aide in the Senate and who said his information came from "very credible sources," the Journal said.

Investigators want to determine if the "credible sources" broke insider trading regulations by passing on non-public information.
Hayes has told congressional investigators his tip did not come from one specific person and that his prediction was based on talks with a Senate aide and his own analysis.


(Writing by Bill Trott; Additional reporting by David Morgan; Editing by Peter Cooney)
[© 2014 Thomson Reuters. All rights reserved.]
Copyright 2014 Reuters. All rights reserved. This material may not be published, broadcast, rewritten or redistributed.