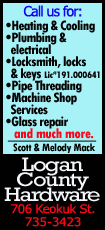 "I could not be more excited to welcome Mitch and his family to our program," Muller said. "Since his days at Peoria Notre Dame (High School), Mitch has been a highly successful and driven player, student, coach and person. He represents everything I want our program to stand for and is a terrific addition to our already very strong staff. This is an absolute home run for Illinois State Basketball."

A Morton, Ill., native, Gilfillan was most recently an assistant coach at Southern Illinois University Edwardsville during the 2013-14 season. Before that, he served as an assistant at Ball State for three seasons – from 2010-13 – after working as the Cardinals' Director of Basketball Operations in 2009-10. Gilfillan, who was a four-year letter winner at Lehigh, will draw upon his vast basketball experience in his new role at Illinois State.

"My family and I are ecstatic to be at Illinois State working with Coach Muller and his staff," Gilfillan said. "The mindset, culture and vision at ISU are at a championship-caliber level. In addition, Coach Muller is one of the elite young head coaches in the country, and he knows I appreciate the opportunity. I will embrace all tasks with energy and a positive attitude. Go Redbirds!"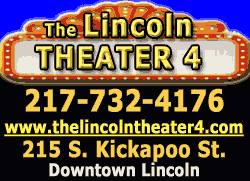 As an assistant coach at SIUE last season, Gilfillan helped the Cougars qualify for their first-ever Ohio Valley Conference Tournament appearance in the school's Division I era. Gilfillan also significantly contributed to the Cougar's recruiting efforts by helping them sign the most highly-touted class in SIUE history, which was led by Mike Chandler of Hill College. Chandler ranked second in blocks per game and 11th overall in rebounding at the junior college level.

After serving a year at Ball State as the Director of Basketball Operations in 2009-10, Gilfillan was elevated to assistant coach at age 26, making him the youngest assistant coach in the Mid-American Conference at the time. In his first year as an assistant, the Cardinals finished 19-13, marking the 11th-most wins in a single season in Ball State history. Gilfillan was also the lead recruiter on Zavier Turner, who went on to earn MAC Rookie of the Year honors in 2014. Along with his recruiting responsibilities, Gilfillan was involved in scouting, game preparation, practice planning, academics and community relations.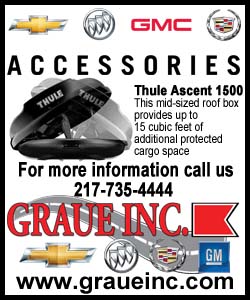 Prior to joining Ball State's staff, Gilfillan was a four-year letter winner as a basketball student-athlete at Lehigh University. After earning Patriot League All-Rookie honors as a freshman, Gilfillan helped Lehigh claim its first-ever Patriot League regular season and tournament championships as a sophomore, which led to a berth in the 2004 NCAA Tournament. As a senior captain, Gilfillan led the league in assist-to-turnover ratio and helped the Mountain Hawks finish with a 19-12 record. His class set the mark for most wins in a four-year span in school history at the time of his graduation.
Off the court at Lehigh, Gilfillan earned the Undergraduate Merit Award, Outstanding Service Award, Coaches Award and the Southside Booster Award. He graduated in 2006 with a bachelor's degree in political science before earning a Juris Doctor from Valparaiso University School of Law in 2009.

Gilfillan graduated from Peoria Notre Dame High School in 2002, after earning 11 varsity letters. As a three-sport student-athlete, Gilfillan garnered all-state honors in basketball and soccer. He was named a McDonald's All-American nominee and was a member of the St. Louis Eagles AAU team.

Gilfillan's parents – Paul and Jeri – are both Illinois State graduates, and his father played football at ISU. Gilfillan is married to Ashley Gilfillan, and the couple just welcomed a daughter, Hadley Rose.
[Text received; JOHN TWORK, ILLINOIS STATE UNIVERSITY]
GoRedbirds.com: Your online source for Illinois State Athletics, tickets, Weisbecker Scholarship Fund gifts, multimedia, Redbird merchandise, photos and more.