Royals 2, Tigers 1

Omar Infante hit a solo homer to back the strong pitching of Jeremy Guthrie as the Kansas City Royals stretched their winning streak to 10 games, their longest in 20 years, with a win over the Detroit Tigers.

The Royals (39-32) moved 1-1/2 games ahead of the Tigers (36-32) for first place in the American League Central Division.

The last time the Royals won 10 or more consecutive games was when they piled up 14 from July 23-Aug. 5 in 1994.

Right fielder J.D. Martinez's seventh-inning homer was the only run allowed by Guthrie (4-6), who gave up four hits and had nine strikeouts.

Reliever Wade Davis struck out the side in the eighth before Greg Holland notched his 21st save.

- -

A's 4, Rangers 2

Right-hander Sonny Gray allowed just two runs over seven innings as the Oakland A's beat the Texas Rangers.

The A's (44-28) moved a season-high 16 games over .500 and own the best record in the major leagues.

- -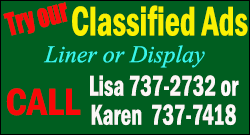 White Sox 7, Giants 6

The anticipated pitcher's duel between Tim Hudson and Chris Sale never materialised, but Chicago's Adam Dunn hit a three-run home run to help the Chicago White Sox to victory.

Sale (6-1) picked up the win, but lasted only six innings. Hudson, whose earned-run average went from a majors-leading 1.81 ERA to 2.39 ERA, took the loss.

He allowed seven runs (all earned) on 12 hits and did not record a strikeout in 4-2/3 innings.

- -

Yankees 7, Blue Jays 3

Brian McCann tied a career-high with five RBIs by hitting a two-run home run in the fourth inning and a bases-clearing triple in the seventh as the New York Yankees beat the Toronto Blue Jays.

The Yankees (37-33) catcher had his sixth career game with five RBIs.

The American East-leading Blue Jays fell to 41-32.

- -

Nationals 6, Astros 5

Pinch hitter Nate McLouth broke a tie with a sacrifice fly during a three-run seventh inning as the Washington Nationals came back to beat the Houston Astros.

Washington are 12-6 in their last 18 games heading into a four-game home series against the Atlanta Braves that starts on Thursday.

- -

Mets 3, Cardinals 2

Bartolo Colon retired 13 successive batters and also gave New York's offense a boost with a leadoff double in the top of the sixth that fueled a two-run rally for the Mets.

Colon (7-5) allowed just four hits, including a leadoff homer by third baseman Matt Carpenter in the first, walked none and struck out only one in eight innings.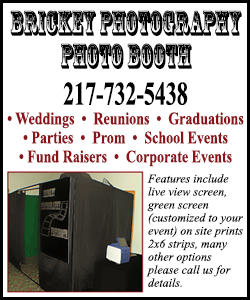 But the 41-year old right-hander induced 13 outs via grounders and threw 64 of his 86 pitches for strikes.

- -

Reds 11, Pirates 4

Alfredo Simon became the first National League pitcher to reach 10 wins this season as he pitched the Cincinnati Reds to a victory over the Pittsburgh Pirates.

Simon (10-3) worked 6-1/3 innings before the game was delayed by rain for more than an hour in the seventh inning.

He allowed three runs and five hits while walking three and striking out five.

The right-hander broke a tie with Los Angeles' Zack Greinke and St. Louis' Adam Wainwright for the NL lead in victories.

- -

[to top of second column]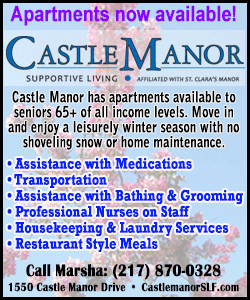 Cubs 6, Marlins 1

Right-hander Jake Arrieta struck out a career-high 11 batters and Nate Schierholtz slugged a three-run homer to lead the Chicago Cubs to a victory over the Miami Marlins.

Miami suffered another potentially much more damaging loss when right fielder Giancarlo Stanton left the game after three at-bats due to bruising on his left wrist.

He had hit his NL-leading 20th home run on his first at-bat.

- -

Phillies 10, Braves 5

Right fielder Marlon Byrd hit his 11th home run of the season to cap a three-hit game that included three RBIs as the Phillies defeated the Braves.

- -

Orioles 2, Rays 0

Kevin Gausman pitched six shutout innings to make Steve Pearce's RBI double stand up as the Baltimore Orioles defeated the Tampa Bay Rays.

- -

Red Sox 2, Twins 1 (10 innings)

David Ortiz and Mike Napoli hit back-to-back home runs off right-hander Casey Fien in the 10th inning to rally the Red Sox to a victory over the Minnesota Twins.

- -

Dodgers 8, Rockies 0

Clayton Kershaw tossed his first career no-hitter, and the Los Angeles Dodgers pounded the Colorado Rockies.

Kershaw (7-2) struck out a career-high 15 and issued no walks in his 107-pitch outing. He faced one batter over the minimum, due to an error.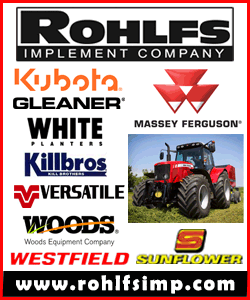 The left-hander fanned left fielder Corey Dickerson for the final out and was mobbed by his teammates. It is the second no-no by a Dodgers pitcher this season. Right-hander Josh Beckett threw one to beat the Philadelphia Phillies 6-0 on May 25.

- -

Diamondbacks 4, Brewers 3

Tony Campana grounded a single up the middle with two outs in the ninth inning to give Arizona a victory over Milwaukee.

Shortstop Chris Owings had three hits and an RBI for the Diamondbacks (31-44), who had lost six of their last seven.

Milwaukee (43-30) had won five of its last seven.

- -

Padres 2, Mariners 1

Pinch hitter Tommy Medica singled to center with one out in the eighth inning to drive home Everth Cabrera with the winning run in the San Diego Padres' victory over the Seattle Mariners.

The win capped an emotional day for the Padres (30-42), who were playing their first home game since the death of Tony Gwynn, a San Diego icon and Hall of Fame outfielder, on Monday. (Editing by Sudipto Ganguly)
[© 2014 Thomson Reuters. All rights reserved.]
Copyright 2014 Reuters. All rights reserved. This material may not be published, broadcast, rewritten or redistributed.