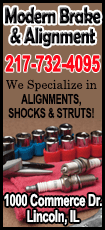 Losers of three straight and eight of their last nine, the Padres were playing at home for the first time since Tony Gwynn, a San Diego icon and Hall of Fame outfielder, died early Monday at the age of 54.

Before the game, a tribute to Gwynn was shown on the video board at Petco Park. The Padres' players gathered in right field where "No. 19" had been painted on the grass. They remained there for a 19-second moment of complete silence.

"There were tremendous emotions," Padres third baseman Chase Headley said. "Things are bigger than the game. Tony was Mr. Padre. It's awesome that we won that game."

"You could see and feel tonight what Tony Gwynn meant to baseball and the fans," said Tommy Medica, whose eighth-inning, pinch-hit single to center scored shortstop Everth Cabrera from second to snap a tie and give the Padres a 2-1 win over the Seattle Mariners.

For seven innings, the match was a 1-1 pitching duel between right-handers Felix Hernandez of the Mariners and Andrew Cashner of the Padres.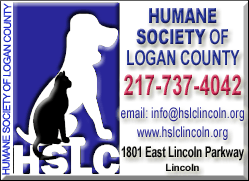 But Cabrera opened the eighth with a high-chop, infield single that landed between Mariners left-handed reliever Charlie Furbush and third baseman Kyle Seager. Cabrera moved to second on a sacrifice bunt by second baseman Alexi Amarista.

Medica, who had gone hitless in his last 18 at-bats and was in a 1-for-8 slump with five strikeouts as a pinch hitter, followed with a line drive to center. Cabrera easily beat the throw of center fielder James Jones to the plate.

Right-hander Joaquin Benoit (3-0) picked up the win with a scoreless inning. Right-hander Huston Street got his 19th save in only his second appearance in the last 10 games. It was his first save since June 4.

Hernandez allowed one run on three hits, with 10 strikeouts, and retired 15 straight Padres after right fielder Seth Smith opened the game with a single in his first start as a leadoff hitter since 2010.

Cashner allowed one run on seven hits and two walks, with two strikeouts.

The Mariners scored first. With one out in the second inning, Cashner hit Mike Zunino with a pitch and the catcher came around on back-to-back singles by left fielder Dustin Ackley and shortstop Brad Miller.

The Padres tied the game in the sixth after Amarista opened the inning with an infield single to the right of Miller. Amarista came around to score without the benefit of another hit.

Cashner sacrificed Amarista to second. The infielder moved to third on Smith's groundout to second and scored on a wild pitch by Hernandez. It was the Padres' fourth run in the last 34 innings.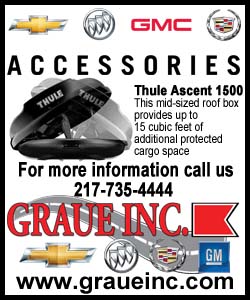 After Cabrera's infield single leading off the eighth, the shortstop moved to second on a sacrifice bunt by Amarista and scored on Medica's single.

Mariners manager Lloyd McClendon thought the game turned in the top of the sixth when the Mariners couldn't score first baseman Logan Morrison from third with no one out. Morrison had doubled and advanced to third on a passed ball by Padres catcher Rene Rivera.

"That hurt us," McClendon said. "That was probably the ballgame. That gives us a little bit of a cushion against a team that has been struggling to score runs. It was a tough game for the Seattle Mariners, not just Felix."

And it was a tough game emotionally on the Padres.

"Even as the game went on, it was a little different," Padres manager Bud Black said. "I think the players being in right field for the moment of silence, it hit home. All of us knew Tony. Everyone handled this a little differently."

"I haven't been here that long and I could feel it," the 25-year-old Medica said.

NOTES: The Padres are placing 1B Yonder Alonso on the 15-day disabled list with "a worsening problem" in his right wrist and promoting 1B/OF Jake Goebbert from Triple-A El Paso. ... Mariners right fielder Endy Chavez lined the second pitch from Andrew Cashner through the "5.5 hole" between third and shortstop made famous by Tony Gwynn. ... Padres 2B Jedd Gyorko had the protective boot removed from his left foot, but he still has pain and remains a long way from returning from plantar fasciitis. ... Mariners 2B Robinson Cano extended his road hitting streak to 19 games, the longest in the major leagues this season.
[© 2014 Thomson Reuters. All rights reserved.]
Copyright 2014 Reuters. All rights reserved. This material may not be published, broadcast, rewritten or redistributed.