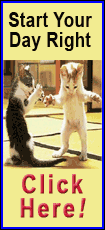 Gonzalez allowed four runs on five hits and three walks before he was lifted after five innings in a game that began with the temperature at 94 degrees.

"It is something you learn from. Dust off the cobwebs off and get back at it. There should be no excuses," said Gonzalez, who had been on the disabled list for nearly a month with left shoulder inflammation.

He got off the hook as pinch hitter Nate McLouth broke a tie with a sacrifice fly during a three-run seventh inning as the Nats swept the two-game interleague series.

"It is good to have him back out there," right fielder Jayson Werth said of Gonzalez, who won 21 games for Washington in 2012.

The Nationals beat Houston for the eighth consecutive meeting. Washington is 12-6 in its last 18 games heading into a four-game home series against the Atlanta Braves that starts Thursday while Houston heads to Tampa Bay.

"It was real hot there. Obviously the pitch count was a huge factor," Houston manager Bo Porter said of starter Scott Feldman, who threw 103 pitches in five innings. "He had to make some quality pitches to keep it a 4-2 ballgame."

Washington trailed 5-3 before third baseman Anthony Rendon led off the bottom of the seventh with a solo homer off Astros reliever Josh Zeid. Rendon is 9-for-19 in his career against Houston, his hometown team.

After Werth walked, first baseman Adam LaRoche singled against reliever Darin Downs (1-1). The Nationals tied the game when left fielder Ryan Zimmerman picked up an RBI on a fielder's choice groundout against Kyle Farnsworth.

Later in the inning, McLouth, who entered the game hitting .180 with five RBIs in 111 at bats, pinch-hit for catcher Sandy Leon. His drive into the left field corner made it easy for Zimmerman to score the go-ahead run.

Houston scored four runs in the fourth but Gonzalez did not allow a run in the next frame.

"That fifth inning made me feel comfortable," he said.

Feldman gave up two runs in five innings, with three walks and five strikeouts.

"It was a battle, and I was throwing a lot of pitches," Feldman said. "Hard to stop sweating when you're throwing so many pitches like that. Last couple of innings we were better, but you know, I wish I would've been a little more conservative with them early on in the game."

[to top of second column]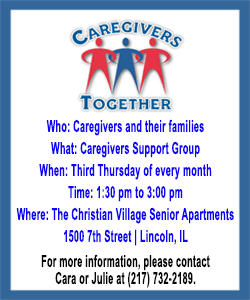 Did he feel off even more he took the mound?

"I felt fine, just missing a little bit down, stuff like that, maybe just being a little too fine rather than just going and getting right after 'em," Feldman said. "I was just missing my spots a little bit and they were good at waiting me out and getting something up in the zone."

Reliever Aaron Barrett (3-0) picked up the win as the Nationals improved to 32-2 when scoring four runs or more.

Tyler Clippard pitched a scoreless eighth for the Nationals, and closer Rafael Soriano registered his 15th save with a scoreless ninth. He fanned rookie right fielder George Springer for the final out with a runner on first.

Rendon, LaRoche, center fielder Denard Span, shortstop Ian Desmond and second baseman Danny Espinosa had two hits apiece for Washington. Astros second baseman Jose Altuve finished 2-for-4, and Houston third baseman Matt Dominguez hit a two-run single.

NOTES: Washington begins a four-game series with the divisional rival Atlanta Braves on Thursday. Nationals RHP Jordan Zimmermann (5-3, 2.98 ERA) will face Atlanta RHP Gavin Floyd (1-2, 2.98), a native of nearby Annapolis, Md. ... Houston begins a series Thursday at Tampa Bay. The scheduled starters are Houston RHP Collin McHugh (4-4, 3.03) against Rays RHP Chris Archer (3-4, 3.40) ... Houston RHP Paul Clemens went to Robinson High in Fairfax, Va., about 30 minutes from Nationals Park. ... Houston RHP Brad Peacock is a former Washington pitcher who was traded to Oakland in the deal that brought LHP Gio Gonzalez to the Nationals prior to the 2012 season. Peacock has a stomach virus and did not make the trip to Washington. He will join the team in Tampa Bay, according to manager Bo Porter.
[© 2014 Thomson Reuters. All rights reserved.]
Copyright 2014 Reuters. All rights reserved. This material may not be published, broadcast, rewritten or redistributed.