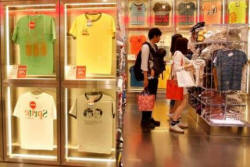 Japan May inflation seen falling minus tax hike, likely to rise
Send a link to a friend Share
[June 20, 2014] By Stanley White
TOKYO (Reuters) - Japan's consumer inflation is expected to ease slightly in May, excluding a sales tax hike, as gains in gasoline moderated, but prices are believed likely to accelerate soon as a tight labor market supports consumer spending.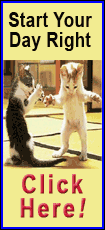 Demand for new workers in May is expected to remain at the strongest level in more than seven years, supporting the Bank of Japan's argument that upward pressure on wages will keep the domestic-demand driven economy on track.

Consumer spending is expected to decline in May, but at a slower pace than the previous month in a sign that shoppers are gradually shaking off an increase in the nationwide sales tax on April 1.

May's data could also suggest that consumer prices are still on track to meet the BOJ's 2 percent inflation target in about a year's time.

"Consumer prices are already rising slightly faster than the BOJ expected, so there's no need for the BOJ to alter its assessment," said Hiroshi Miyazaki, senior economist at Mitsubishi UFJ Morgan Stanley Securities.

"The labor market is providing some upside risk to inflation."
The nationwide core consumer price index, which includes oil products but excludes the volatile prices of fresh fruit, vegetables and seafood, is forecast to have risen 3.4 percent in the year to May, according to a Reuters poll of 28 economists.

That would be the fastest since April 1982 as the sales tax hike pushed up prices across the board. In April, core consumer prices rose an annual 3.2 percent.

Excluding the sales tax hike, core CPI is expected to rise 1.4 percent in the year to May, a tad slower than the underlying 1.5 percent annual increase in the previous month.

The BOJ estimates that the sales tax rise will add 1.7 percentage points to Japan's annual consumer inflation in April and 2.0 points from May onwards.

The consumer inflation data will be released at 8:30 a.m. on June 27 (2330 GMT on June 26).

The jobless rate, which is due at the same time as the consumer price index, is expected to remain unchanged in May from the previous month at 3.6 percent. The jobs-to-applicants ratio in May also expected to remain unchanged at 1.08.
The jobless rate and the jobs-to-applicants ratio have been hovering near levels not seen in around seven years, showing consistent strength in the labor market.

Household spending is forecast to have fallen 2.0 percent in May from a year ago, a slowdown from a 4.6 percent annual decline in April, as consumers gradually return to the shops after the tax hike pushed up prices.

Retail sales for May, which are due at 8:50 a.m. on June 27, are expected to fall 1.8 percent from a year ago, less than the 4.4 percent decline in the year to April.

The government raised the sales tax on April 1 to 8 percent from 5 percent to pay for rising welfare costs. A second tax hike to 10 percent is scheduled for October next year.

Politicians and some economists worried that the April tax hike would derail the economy and delay an escape from deflation, but corporate sentiment surveys suggest the dip in activity after the tax increase is not as large as some pessimists had feared.

(Editing by Eric Meijer)
[© 2014 Thomson Reuters. All rights reserved.]
Copyright 2014 Reuters. All rights reserved. This material may not be published, broadcast, rewritten or redistributed.