Dollar index heads for biggest weekly loss since April on Fed outlook
Send a link to a friend Share
[June 20, 2014] By Anirban Nag
LONDON (Reuters) - The dollar was under pressure on Friday, heading for its biggest weekly loss in over two months against a basket of currencies following the Federal Reserve's surprisingly dovish policy outlook.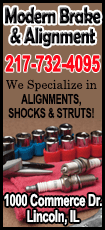 In contrast, the Bank of England's (BoE) hawkish bias was driving the yield gap between two-year British gilts and U.S. Treasuries higher, helping the pound trade near 5-1/2 year highs against the dollar.

"Sterling is a favorite right now and the BoE seems to be the only major central bank that is likely to deliver on higher rates," said Niels Christensen, FX strategist at Nordea.

"The dollar hasn't had a great week after the Fed disappointed some who had positioned for a slightly more hawkish bias from (Fed chair) Janet Yellen."

The dollar index edged down to 80.289, not far from a one-month trough of 80.147. It was down 0.3 percent on the week, its biggest decline in two months.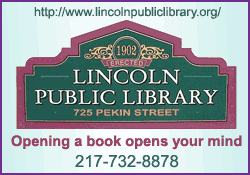 Investors sold the dollar after the Fed on Wednesday sounded comfortable about the outlook for inflation despite recent signs of a pick-up in price pressure. That dashed some expectations the U.S. central bank might have to start lifting interest rates earlier than expected and initially pushed U.S. Treasury yields down.

But data on Thursday showed new claims for jobless benefits fell last week and factory activity in the mid-Atlantic region accelerated in June, prompting Treasury yields to reverse higher. The dollar, though, was still lagging that pick-up in yields, traders said.

IMPLIED VOLS CRUSHED

Implied volatilities, a gauge of how sharp currency swings are likely to be, have fallen further after the Fed meeting.

The Fed and the Bank of Japan are still pumping billions into the banking system and the European Central Bank will launch new four-year loans in September. With the global financial system awash with cash, volatility indices across asset classes have fallen, supporting riskier assets like stocks and higher-yielding currencies.
The one-month euro/dollar implied vol was at 4.50 percent, close to seven-year lows and mirroring similar moves in stocks' indices like the ViX and VSToxx.

The euro was up slightly on the day at $1.3610, not far from a two-week high of $1.3644 reached on Thursday in the wake of the Fed's policy outlook.

"The euro looks well supported. The ECB may have eased but that does not change the fact that the euro zone enjoys a current and trade surplus. The rest depends on how economic data and U.S. developments pan out," said Sho Aoyama, senior market analyst at Mizuho Securities in Tokyo.

Sterling hovered within striking distance of a 5-1/2-year high of $1.7064 hit on Thursday thanks in part to data that showed UK factory orders grew at their fastest pace in six months in June.

The robust report highlighted the probability that the BoE could raise rates well before the Fed.

(Additional reporting by Shinichi Saoshiro in TOKYO; Editing by Susan Fenton)
[© 2014 Thomson Reuters. All rights reserved.]
Copyright 2014 Reuters. All rights reserved. This material may not be published, broadcast, rewritten or redistributed.