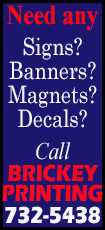 Amid a banner year for Australian IPOs, stoked by Sydney's buoyant stock market, a listing of that size would be the country's third-largest ever, according to Thomson Reuters data. It would also underline the growing appeal of the sector a country where healthcare spending is growing over 8 percent annually, according to Healthscope.

The firm's two 50-50 owners, who bought Healthscope in 2010 for A$1.99 billion ($1.73 billion at the time), are on a roadshow in Asia, the person said, lining up institutions who will commit to buy shares in the IPO known as 'cornerstone' investors. Attaching cornerstone investors, designed to encourage others to also put their money in, is unusual for an Australian listing, but common in Asia.

If successful, an IPO prospectus for Healthscope, which owns 44 private hospitals in Australia, would be filed by end-June or early July, said the person. The source could not be named as discussions on the listing are private.

TPG and Carlyle have explored three options as they looked to cash in on strong demand for quality healthcare assets, according to the source: a listing, a sale to a trade buyer, or a spin-off of property assets via a trust.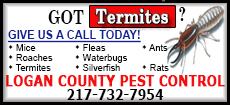 With Sydney's benchmark index up 14 percent over the last 12 months, and Australia's IPO market booming, Healthscope's owners now favor a listing, the source said. Proceeds from IPOs are $4.2 billion so far this year, while for the comparable period in each of the previous six years, a combined $3.6 billion was raised, according to Thomson Reuters data.

A final decision to formally trigger the share sale process has yet to be made, the person said. An external spokeswoman representing all three firms - TPG, Carlyle and Healthscope - declined to comment.

CAUTION ABANDONED

At $2.4 billion, a listing for Healthscope would become the largest in Australia since rail freight company QR National Ltd, now known as Aurizon Holdings Ltd, raised $4.4 billion in November 2010, according to Thomson Reuters data.

After a cautious start to 2014 – in March, three IPOs were scrapped in as many weeks – listings performed better toward the middle of the year. The biggest listing since QR National, laundry and catering company Spotless Group Ltd, closed on Friday at a 7.8 percent premium to its issue price after listing a month ago.
In perhaps the strongest sign of growing demand in the Australian IPO market, hotel operator Mantra Group Ltd debuted at a moderate premium to its issue price on Friday, trading at A$1.815 compared to its A$1.80 issue price. Mantra was one of the three listings canceled in March when investors balked at paying A$1.80 for the stock.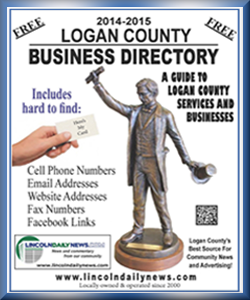 Healthscope has an equity value of about A$4 billion and including debt, it will have a valuation of between A$4.5 billion and A$5 billion, the person said. It reported A$177.1 million in earnings before interest, taxes, depreciation and amortization for the six months ended December 2013, up 4.4 percent from a year earlier.
The listing is currently planned at a price to forward earnings multiple of 23 to 25 times, said the source. Listed peer Ramsay Health Care Ltd trades at a forward P/E multiple of 24.09, while the median for the sector is 19.59, according to Thomson Reuters data.

The number of Australians with private health insurance - the biggest driver of private hospital revenue - has risen from 9.8 million to 11 million since 2009 - just under half the country's population - as the state operates a policy of paying a 30 percent rebate on private health insurance premiums.

"The pressure on government supplies of healthcare is still high," Morningstar analyst Chris Kallos said. "Given the waiting times in public hospitals, I doubt we'll see any change to the dynamics affecting private hospitals. It's in the government's interests to keep people like Ramsay (and Healthscope) viable because it takes the pressure off." ($1 = 1.0639 Australian Dollars)

(Additional reporting by Byron Kaye in SYDNEY; Editing by Denny Thomas and Kenneth Maxwell)
[© 2014 Thomson Reuters. All rights reserved.]
Copyright 2014 Reuters. All rights reserved. This material may not be published, broadcast, rewritten or redistributed.