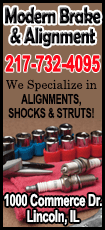 "There are a number of proven strategies out there for quitting smoking, and now we have growing evidence that text messaging is another option for quitting," said Lorien Abroms, a behavioral scientist at George Washington University in Washington, D.C., who led the study.

Just 11 percent of the people who used Abroms' text2quit service ended up smoke-free at the six-month mark, but that compared to 5 percent of those who got supportive literature.

That success rate among text users is in line with other types of smoking-cessation support, like telephone quitlines, Abroms and her colleagues point out in the American Journal of Preventive Medicine.

It's also in keeping with results from other studies of text messaging to help smokers quit (see Reuters Health story of November 14, 2012, here: http://reut.rs/SWlAWm).


Texts have been tried in recent years - with mixed results – to deliver healthcare messages ranging from support in managing diabetes to reminders to get a flu vaccination.

"I started with thinking about emails for helping people quit smoking and then I just saw cell phones taking off as a big change in communication tech and (saw) how we can use them to change health behavior," Abroms told Reuters Health.

Almost 70 percent of smokers say they want to stop smoking, but it typically takes at least two attempts to give up tobacco, according to the Centers for Disease Control and National Institutes of Health.

"When I developed it there was no other (text-to-quit) program in the U.S.," Abroms, said.

To test the approach, she and her colleagues recruited participants in 2011 and 2012 through an ad that appeared to people searching Google for information on smoking-cessation. Thousands responded, and 503 people ended up being included in the study.

They were randomly assigned to one of two groups that either got the text2quit program or received National Cancer Institute booklet on smoking cessation called "Clearing the Air."

Text users received encouraging messages leading up to their quit date, and after that they got multiple supportive messages each day in their first week. These tapered to once-a-week messages after two and a half months.



The text users could also send messages such as "CRAVE" and get back a tailored response, like a tip or a trivia game. They could text "STAT" to see their quitting statistics or the word "SMOKED" to indicate that they had smoked and potentially needed to restart the program.

Abroms and her team surveyed all participants one month, three months and six months after they began the program. Those who said at the six-month follow-up that they hadn't smoked in the past seven days were asked to provide a saliva sample, which was tested for cotinine, a byproduct of nicotine.
Having chemical confirmation of abstinence for the portion of both study groups who said they were not smoking at six months adds strength to the results, the study team writes.

All participants were encouraged to use their assigned support method in tandem with other cessation techniques like nicotine patches, counseling and phone help lines. The goal of the program is to help people quit smoking using any and all methods that work for them, Abroms said.

"The (text) messages were a constant reminder that they were trying to quit, and the program offers interactive tools so they could get help every time they had a craving," she said.
"They felt that someone actually cared that they quit, the messages were like an electronic conscience, even though they knew it was computer-generated it still gave them a sense of someone supporting them," Abroms added.

"The advantage of the text program is that a smoker can text for help when they're having a moment of weakness, and the program can text them back with suggestions on how to cope," said Dr. Joseph R. DiFranza, a professor of family medicine & community health at the University of Massachusetts Medical School in Worcester.

The National Cancer Institute offers a text-messaging support service through its website smokefree.gov.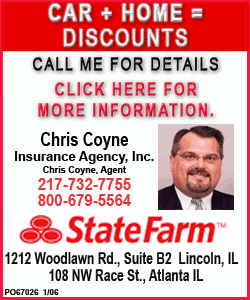 The text2quit service, which has been offered for several years without charge through the national 1-800-QUITNOW phone support line, is now also available online as a stand-alone product at www.text2quit.com for a fee.
The program is currently only available in English, but there are plans to roll out a Spanish version in 2015, according to Justin Sims, CEO of Voxiva, the company that supports Text2Quit.

SOURCE: http://bit.ly/1ioRyGJ American Journal of Preventive Medicine, online June 5, 2014.
[© 2014 Thomson Reuters. All rights reserved.]
Copyright 2014 Reuters. All rights reserved. This material may not be published, broadcast, rewritten or redistributed.