New York poised to become 23rd U.S. state to allow medical marijuana
Send a link to a friend Share
[June 20, 2014] By Edith Honan
NEW YORK (Reuters) - Governor Andrew Cuomo and state lawmakers announced a deal on Thursday that would allow limited access to medical marijuana and make New York the 23rd U.S. state to offer some kind of availability of the drug for therapeutic purposes.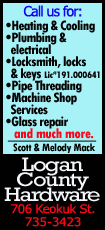 The program, which would bar smoking of marijuana but allow it to be eaten or vaporized, would be regulated by the state's Department of Health. It includes a "fail-safe" provision that would allow the governor to stop the program at any time, Cuomo told a news conference in Albany, the state capital.

The plan needs final approval in the state legislature.

"I always supported the concept of if you can get the medical benefits of medical marijuana to a suffering patient, clearly you would want to do that," said Cuomo, a Democrat. "My trepidation has always been the risk. This bill virtually eliminates the risk."

Under the plan, the Health Department would license five private companies to produce and distribute marijuana through dispensaries.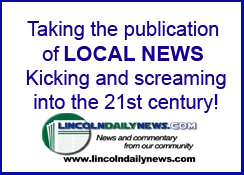 Patients suffering from epilepsy, multiple sclerosis, Lou Gehrig's Disease, Parkinson's, Huntington's disease, neuropathies, spinal chord injuries, cancer and HIV/AIDS will be eligible to use cannabis as treatment. The law allows the Department of Health to approve other "serious conditions" for use of the drug as they deem necessary.

The patient will be given a registration card allowing purchase of the drug from a licensed dispensary; only doctors who are involved in the direct care of the patient will be allowed to certify that the patient requires the drug.

The bill makes it a felony for any doctor to falsely certify a patient's eligibility for the program or for a patient to defraud the program with false certification. It makes it a misdemeanor for patients to traffic the prescribed drug.

In addition, the drug will be produced, manufactured and distributed in New York state.

The legislation has been the subject of heated last-minute negotiations as New York's current legislative session draws to a close. Versions of the bill have been approved by the liberal state Assembly on multiple occasions since the 1990s.

The current bill must still be voted on by the state Senate, where Republicans have a power-sharing agreement with a breakaway group of Democrats.

In May, Minnesota became the 22nd of the 50 states, in addition to the District of Columbia, to allow some sort of access to medical marijuana, according to the advocacy group the Marijuana Policy Project.

(Additional reporting by Jonathan Allen and Timothy Branfalt Jr; Editing by Will Dunham and Leslie Adler)
[© 2014 Thomson Reuters. All rights reserved.]
Copyright 2014 Reuters. All rights reserved. This material may not be published, broadcast, rewritten or redistributed.