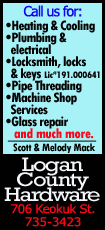 Chris Archer went 6 2/3 shutout innings, allowing three hits and striking out eight while evening his record at 4-4 on the season and collecting his first win since May 16 at Los Angeles Angels and his first home win since April 19 against the New York Yankees.

The power came from right fielder Kevin Kiermaier and third baseman Evan Longoria as they combined for back-to-back home runs in the seventh inning to bust open what had been a tight 2-0 Rays lead.

Archer (4-4) allowed three hits and two walks, struck out eight and didn't permit a runner to reach third base. The only Astros batter to reach second was Jose Altuve, who swiped second twice, his American League leading 25th and 26th stolen bases.

"Obviously, Archer had better command overall," Rays manager Joe Maddon said. "His slider was definitely alive. He is such a great athlete and it's a product of his athleticism."


Brad Boxberger, Joel Peralta and Grant Balfour came on in relief to preserve the shutout for the Rays. Balfour struck out the side in the ninth inning in a non-save situation.

Kiermaier went deep to right field for his fourth homer of the season. Longoria connected on his team-leading ninth. It was the fourth time this season the Rays had produced back-to-back home runs, and the second time this week. On Tuesday, Sean Rodriguez and Desmond Jennings accomplished the feat against the Baltimore Orioles.

"I was frustrated the whole game because I had some opportunities early and I didn't capitalize on them," said Kiermaier, who left four men in scoring position during the early innings. "So, it was nice to get a good pitch to hit and finally do something with it."

Houston starter Collin McHugh had a strong outing in a losing effort. McHugh struck out six and allowed four hits and three walks in six innings.

"Collin did a tremendous job," Houston manager Bo Porter said. "Great attacking the zone with his fastball."

Both runs off McHugh (4-5) were unearned, as shortstop Jonathan Villar dropped the toss on a potential double-play ball in the fourth inning.

"We should have probably gotten out of the inning in which they got two runs unscathed," Porter said. "The error there opened up the floodgates with the extra outs and they took advantage of it."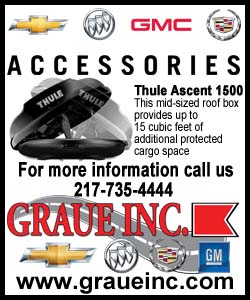 Tampa Bay shortstop Yunel Escobar singled up the middle to score first baseman James Loney, and catcher Ryan Hannigan executed a perfect bunt to bring left fielder Brandon Guyer home from third base.
But McHugh was not content to pin his loss on the Villar's miscue.

"Which error? I made an error, too," said McHugh, who threw wild to first base in the opening inning. "Errors happen. I have as much confidence in our guys back there as anybody in the world."

Both of the Rays' home runs came off Astros reliever Paul Clemens.

But the win belonged to Archer, who said he believes he can still pitch better.

"I think everyone saw a lot closer to my potential tonight," Archer said. "It makes a huge difference when you're pitching from ahead. A lot of teams have been capitalizing on the one mistake we make and tonight on the one mistake that they made we were able to make the most of it."

NOTES: After the Rays dropped two straight games to the Baltimore Orioles and 17 of their past 22, manager Joe Maddon put his players through extended pregame hitting and fielding drills prior to Thursday's game. ... The Rays placed OF/DH David DeJesus on the 15-day disabled list with a fractured left hand, sustained on a check swing Wednesday. ... The Rays filled the roster spot by activating outfielder Brandon Guyer from the DL. Guyer, recovered from a fractured left thumb, completed a five-game rehab assignment with Triple-A Durham during which he went 8-for-20. ... Astros RHP Asher Wojciechowski (right lat strain) began a rehab assignment with Triple-A Oklahoma City on Wednesday night. He started for the Redhawks and went 3 1/3 innings, allowing three runs on three hits.
[© 2014 Thomson Reuters. All rights reserved.]
Copyright 2014 Reuters. All rights reserved. This material may not be published, broadcast, rewritten or redistributed.