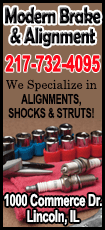 "We got you a huge lead," Collins said, tongue in cheek. "Just ride it out to the end."

That "huge lead" was, in actuality, just 1-0, and Zack Wheeler made it stand up, pitching his first career shutout to lead the Mets past the Miami Marlins on Thursday night at Marlins Park.

"Zack showed you tonight what we've been talking about all along with him -- plus stuff, tremendous effort," Collins said. "It was his night. That's why I ran him out there for the ninth inning. I don't care what his pitch count was -- he deserved it. He was outstanding."

Third baseman David Wright's first-inning homer was all the offense Wheeler needed.

Wheeler (3-7), a 24-year-old right-hander, allowed just three hits -- all singles -- and one walk. The Mets turned three double plays, and Wheeler struck out eight.

Twice this season, Wheeler left games without allowing a run. But the Mets lost both those games, including a 1-0 loss at Miami on May 7.
This time, though, Wheeler finished the job, tossing 111 pitches. Wheeler was throwing 96 mph in the ninth and said he felt he had plenty left in the tank as he improved to 1-0 with a 0.96 ERA in four career starts against the Marlins.

"I made a few mistakes," Wheeler said. "Sometimes it cost you, and sometimes it doesn't. Today, it didn't.

"I was around the strike zone, getting ahead of guys. It's a lot easier to pitch when you get ahead and can attack."

Miami (36-36), which lost five of seven on this 10-game homestand, failed to advance a runner past first base. It's the first time the Marlins have been back at .500 since June 1.

New York (33-40) won its second straight game. The Mets, however, had lost 11 of its previous 14 games, causing them to fall to last place in the National League East.

The only good news for Miami was that two injured players -- catcher Jarrod Saltalamacchia (concussion) and right fielder Giancarlo Stanton (wrist) -- returned to the lineup. Saltamacchia played for the first time since May 31, and Stanton came back after getting hurt on Wednesday.

Wheeler's brilliant effort somewhat tarnished the night for left-hander Andrew Heaney (0-1), the Marlins' top prospect. He made an impressive major league debut, pitching six innings and allowing just four hits, one walk and one run.

Heaney called his debut -- even in defeat -- "a special moment", and said his wife and the rest of his family did a great job of allowing him to relax.

"I was already nervous enough," he said. "But I got to take some pictures on the field (before the game), so it was really exciting."

[to top of second column]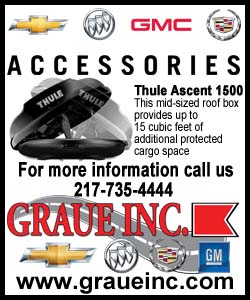 Marlins manager Mike Redmond was pleased with Heaney.

"He did a nice job -- gave us a chance to win," he said. "It was just one pitch to a really good hitter (Wright)."

Collins said before the game that he started right-handed first baseman Eric Campbell instead of lefty Lucas Duda in part because Heaney held lefty hitters to a .154 batting average in Double-A this year.

Collins also hoped the move would encourage Heaney to pitch to Wright, just in front of Campbell, and that's what happened in the first inning. Wright homered to left-center to give the Mets a 1-0 lead.

"That ball was crushed," Collins said. "You have some things you can say about our ballpark (and how big it is). You have to mash the ball here (to get it out), and David did.

"He is starting to get out of this little funk he's been in, and hopefully this is a good start for us."

NOTES: Marlins LHP Andrew Heaney threw the first pitch of his major league career for a 91-mph strike to Mets LF Eric Young, who ended up getting an infield single. ... Marlins LF Christian Yelich (strained back) took some swings Thursday and should be ready to come off the disabled list on July 1. ...OF Michael Conforto, the Mets' top draft pick and a two-time Pac 12 Player of the Year, has reportedly agreed to a $2.9 million signing bonus. ... Mets RHP Dillon Gee (strained right lat), on the disabled list since May 11, is set to pitch his first minor league rehab game on Tuesday. ... Mets CF Juan Lagares (intercostal strain), on the DL since June 2, is expected to play rehab games by next week. ... Mets RHP Matt Harvey, who has missed the entire season due to Tommy John surgery, threw long toss on Thursday and hopes to pitch in September.
[© 2014 Thomson Reuters. All rights reserved.]
Copyright 2014 Reuters. All rights reserved. This material may not be published, broadcast, rewritten or redistributed.