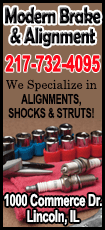 "Illinois has faced a record number of historic natural disasters in recent years," Governor Pat Quinn said. "We have learned the value of being prepared, and have seen that quick and thorough disaster response can make a crucial difference. These grants will strengthen emergency management where it's needed most - in our local communities."

The Emergency Management Performance Grants (EMPG) are funded through a grant IEMA receives from the Federal Emergency Management Agency (FEMA). The grants, which are awarded annually, can be used for day-to-day operations of local emergency management programs.

"Strong local emergency management programs are key components of public safety throughout Illinois," said IEMA Director Jonathon Monken. "These grants support local emergency management agencies to help them be prepared to respond to disasters in their communities."

Additional federal EMPG funding totaling $7 million will enable IEMA to provide dozens of training courses, emergency response exercise support and emergency planning assistance to emergency responders statewide.
County and municipal emergency management agencies receiving the grants include:
Adams County $ 28,571.31
Alexander County $ 16,446.80
Aurora $ 55,511.61

Bond County $ 2,317.23
Boone County $ 25,906.46
Bureau County $ 21,954.49

Calhoun County $ 3,306.93
Carbondale $ 20,085.07
Carroll County $ 17,919.30
Cass County $ 11,099.74
Centralia $ 3,939.83
Champaign County $ 56,167.00
Chicago $513,769.77
Christian County $ 13,442.72
Clark County $ 18,114.54
Clay County $ 8,700.00
Clinton County $ 22,527.90
Coles County $ 14,700.50
Cook County $467,174.97
Crawford County $ 6,099.55
Cumberland County $ 6,675.00

DeKalb County $ 36,409.99
Des Plaines $ 26,771.34
DeWitt County $ 18,161.11
Douglas County $ 18,865.30
DuPage County $164,869.82
DuQuoin $ 16,008.27

Edgar County $ 18,576.12
Effingham $ 17,289.23
Effingham County $ 19,263.65
Elmhurst $ 18,392.67
Evanston $ 15,749.00

Fairview Heights $ 4,272.34
Fayette County $ 19,310.22
Flora $ 9,270.45
Ford County $ 6,109.50
Franklin County $ 22,898.46
Fulton County $ 21,210.25

Gallatin County $ 15,901.17
Granite City $ 7,805.60
Grundy County $ 25,061.56

Hamilton County $ 16,491.90
Hancock County $ 12,819.69
Hardin County $ 12,329.05
Henderson County $ 16,259.98
Henry County $ 12,264.52
Hoffman Estates $ 25,438.89

Iroquois County $ 18,900.50
Jackson County $ 21,818.13

Jasper County $ 7,366.69
Jefferson County $ 17,379.70
Jersey County $ 8,309.42
JoDaviess County $ 15,096.24
Johnson County $ 7,002.50
Joliet $ 26,821.90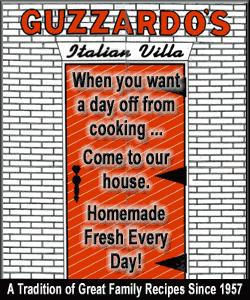 Kane County $ 93,903.50
Kankakee County $ 38,117.28
Kendall County $ 37,142.63
Knox County $ 25,649.82
LaSalle County $ 38,215.13
Lake County $159,643.28
Lawrence County $ 18,217.11
Lee County $ 22,171.38
Livingston County $ 14,216.65
Logan County $ 20,991.96

Macon County $ 37,565.07
Macoupin County $ 24,588.23
Madison County $ 64,066.43
Marion (City of) $ 18,291.27
Marion County $ 12,540.10
Marshall County $ 13,044.01
Mason County $ 17,634.44
Massac County $ 16,581.51
McDonough County $ 16,339.45
McHenry County $ 78,345.84
McLean County $ 49,677.04
Menard County $ 17,366.88
Mercer County $ 18,134.94
Metropolis $ 16,096.44
Monroe County $ 21,538.22
Montgomery County $ 20,950.58
Morgan County $ 22,071.68
Moultrie County $ 17,807.86
Mt. Vernon $ 17,896.62

Naperville $ 43,967.70

Ogle County $ 25,768.88

Palatine $ 28,870.80
Peoria $ 38,438.19
Peoria County $ 29,474.31
Perry County $ 18,095.19
Piatt County $ 15,749.36
Pike County $ 18,134.13
Pope County $ 14,802.35
Pulaski County $ 12,801.40
Putnam County $ 15,987.06

Randolph County $ 21,645.11
Richland County $ 7,498.40
Rock Island County $ 45,140.29
Rockford $ 45,335.50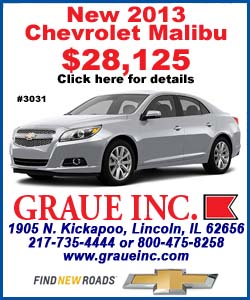 Salem $ 9,148.54
Saline County $ 19,881.36
Sangamon County $ 55,422.20
Schuyler County $ 12,074.09
Scott County $ 5,460.17
Shelby County $ 19,356.16
St. Clair County $ 66,856.32
Stark County $ 6,282.75
Stephenson County $ 24,577.12

Tazewell County $ 42,637.34
Tinley Park $ 26,429.22

Union County $ 12,615.00

Vernilion County $ 31,562.45

Wabash County $ 9,828.32
Washington County $ 17,781.08
Wayne County $ 12,905.46
White County $ 12,312.50
Whiteside County $ 26,798.93
Will County $110,293.92
Williamson County $ 28,257.83
Winnebago County $ 44,079.35
[Text received; ILLINOIS EMERGENCY MANAGEMENT AGENCY]