Illinois farmers are taking steps to learn about nutrient loss reduction strategies
Send a link to a friend Share
[June 20, 2014] Statewide, stakeholders are working to solve the problem of excess nutrients, including nitrogen and phosphorus, making their way from Illinois waterways to the Gulf of Mexico. Illinois farmers are actively involved, learning ways they can do their part and implementing voluntary conservation practices and nutrient management solutions on their farms.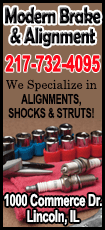 The excess nutrients originate from many sources, including fertilizers used in agriculture, on golf courses and on suburban lawns; erosion of nutrient-rich soils; and discharges from industrial and municipal sewage treatment plants.
"Everyone - people in urban and suburban areas, rural areas and in agriculture - has contributed to the problem of nutrient runoff. Everyone now has the opportunity to be part of the solution," said Director of Natural and Environmental Resources at the Illinois Farm Bureau® (IFB), Lauren Lurkins.
IFB, Illinois Department of Agriculture, Illinois EPA and other stakeholders have been working over the past year to create a strategy to reduce nutrient losses in the state. At the Illinois Agricultural Legislative Roundtable, held on June 11, 2014 in Bloomington, Ill., the subjects of water quality and nutrient loss reduction in Illinois were tackled.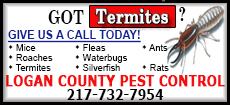 Rather than start from ground zero, Illinois's strategybuilds on existing voluntary conservation and nutrient management programs, according to Lurkins. Some of those existing programs have been developed by Illinois agricultural groups, including the Illinois Council on Best Management Practices (CBMP) and the Illinois Nutrient Research and Education Council (NREC). IFB has voting positions on the Boards of Directors for both CBMP and NREC, and actively represents its members in both organizations.
One component of the strategy is CBMP's cover crop initiative, in which regional specialists will work with farmers to educate them on the use of cover crops to utilize excess nutrients, thereby preventing nutrient runoff into streams. These specialists will also work with community colleges to develop networks of cover crop expertise. Other voluntary practices contemplated by the strategy include promotion of the 4Rs of nutrient stewardship (Right Source, right Rate, Right Time, Right Place) in CBMP's Keep it for the Crop program, precision technology, soil conservation structures and manure management.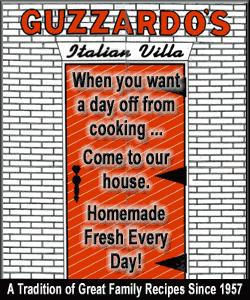 Illinois farmers also currently pay an assessment of 75 cents per ton of bulk fertilizer sold in the state to support NREC, which funds research and education programs to address the role of nutrients in enhancing Illinois crop production while minimizing environmental impact. For the 2014 program year, $2.5 million was available for research and education projects.
"For farmers, there is no 'one-size-fits-all' approach. Farmers now have the opportunity to learn which tools and approaches are available to them, and then implement those that will work best on their farm," said Lurkins.
A draft of the nutrient loss reduction strategy for Illinois will go up for public comment beginning in mid-July. The state strategy currently includes a provisional target to reduce overall nitrogen usage by 15 percent and overall phosphorus usage by 25 percent by 2025.
[Text received; ILLINOIS FARM BUREAU]