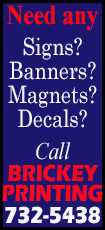 TripAdvisor Greenleaders have met a set of environmental standards developed for TripAdvisor by a leading environmental consulting firm, with input from expert partners. The more green practices a hotel has in place, the higher its Greenleader level, which is shown on the property's listing on the TripAdvisor site.

Highlights of the hotels green initiatives include the use of non-toxic cleaning products, low-flow toilets. showerheads and sink faucets, sensor switches to shut off lights in storage areas, the public bath and supply rooms and new shower dispensers with shampoo, conditioner and body wash to cut back on waste as well as a very popular towel reuse program. The hotel has also installed sensors in the guest rooms that regulate the room temperature when a guest is not present. Upon guest entry, the sensors turn back the thermostat to the guests chosen settings. Flower beds have had extra layers of mulch added for extra chemical free weed control as well as water conservation so plants require less watering.

"We are honored to be recognized by TripAdvisor as a GreenLeader for both our conservation efforts and eco-friendly upgrades lo our guestrooms," said Owner/General Manager Paresh Patel. "Hotel guests who share our passion for being envimnmentally conscientious can help us maintain the planet for future generations while they travel as well as at home."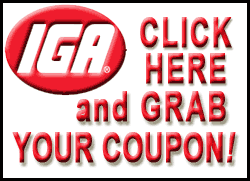 Travelers can now search for accommodations that have a Greenleaders status on the TripAdvisor site, and view a detailed list of environmentally -friendly practices that they can expect at each location.

"TripAdvisor Greenleaders are leading the hospitality industry in making efforts to improve their environmental footprint," said Jenny Rushmore, director of responsible travel at TripAdvisor. "We greatly applaud these accommodations and are pleased to share their eco-friendly practices with our online audience of more than 260 million travelers who visit the site each month."

The TripAdvisor Greenleaders program was developed in partnership with the U S. Environmental Protection Agency's ENERGY STAR'0 program, the U.S. Green Building Council, and the United Nations Environment Program. For more information, please visit www.tripadvisor.com/greenleaders.

Recognized as a Top Performing Hotel as Reviewed by Travelers on the World's Largest Travel Site

Best Western has also received a TripAdvisor® Certificate of Excellence award. The accolade, which honors hospitality excellence, is given only to establishments that consistently achieve outstanding traveler reviews on TripAdvisor, and is extended to qualifying businesses worldwide. Establishments awarded the Certificate of Excellence are located all over the world and represent the upper echelon of businesses listed on the website.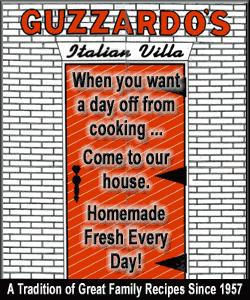 When selecting Certificate of Excellence winners, TripAdvisor uses a proprietary algorithm to determine the honorees that takes into account reviews ratings. Businesses must maintain an overall TripAdvisor bubble rating of at least four out of five. Additional criteria include a business' tenure and popularity ranking on the site.

"Winning the TripAdvisor Certificate of Excellence is a true source of pride for the entire team at Best Western Lincoln Hotel and we'd like to thank all of our past guests who took the time to complete a review on TripAdvisor," said Patel. "There is no greater seal of approval than being recognized by one's customers. With the TripAdvisor Certificate of Excellence based on customer reviews, the accolade is a remarkable vote of confidence to our business and our contir.iued commitment to excellence."

"TripAdvisor is pleased to honor exceptional hospitality businesses for consistent excellence," said Marc Charron, President of TripAdvisor for Business. "The Certificate of Excellence award gives top performing establishments around the world the recognition they deserve, based on feedback from those who matter most - their customers. From Australia to Zimbabwe, we want to applaud exceptional hospitality businesses for offering TripAdvisor travellers a great customer experience."
[Text received; PARESH PATEL, BEST WESTERN LINCOLN INN. Prepared by TRIP ADVISOR]
About TripAdvisor

TripAdvisoJ'ID is the world's largest travel site*, enabling travelers to plan and have the perfect trip. TripAdvisor offers trusted advice from real travelers and a wide variety of travel choices and planning features with seamless links to booking tools. TripAdvisor branded sites make up the largest travel community in the world, reaching nearly 260 million unique monthly visitors**, and more than 150 million reviews and opinions covering more than 4 million accommodations, restaurants and attractions. The sites operate in 39 countries worldwide, including China under daodao.com. TripAdvisor also includes TripAdvisor for Business, a dedicated division that provides the tourism industry access to millions of monthly TripAdvisor visitors.


*Source: comScore Media Metrix for TripAdvisor Sites, worldwide, 01 2014
**Source:Google Analytics, average monthly unique users, 01 2014; does not include traffic to daodao.com