Cool St. Jude fundraiser T-shirts available
12-year-old Kaleb Franklin wins T-shirt design contest
Send a link to a friend Share
[June 20, 2014] LINCOLN - The date of the annual St. Jude run from Lincoln to Peoria is fast approaching, and Jennifer Bergman, lead coordinator of the event for the past ten years, is very busy.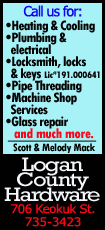 The August 2nd event is a fundraiser for the St. Jude Children's Hospital in Memphis, Tennessee. This year marks the 25th anniversary of Lincoln's participation. The 20 members who will run from Lincoln to Peoria are busy raising the $750 each necessary to be a member of the team.

One of the fundraising items is a specially designed team T-shirt for the Lincoln contingent to wear as they run into the Peoria Civic Center at the conclusion of the all day run. They will also wear their team shirts when they appear on the St. Jude Telethon that Saturday evening the is being broadcasted on Peoria television station WEEK. Jennifer said "We have a unique team T-shirt every year, but because of the significant anniversary, and because the St. Jude run is all about helping children, the local team decided to have a contest involving a design by a child in the community."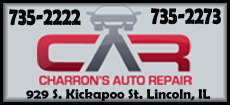 Jennifer and her coordinating team of Kathy Crane and Molly Donnelly contacted the Lincoln YMCA After School Program and the Kid's Club, and asked them to have the kids in each submit designs. Once the kids came through with their submissions for the shirt design, a team from Lincoln St. Jude selected six finalists.

Those six shirts were on display at the St. Jude Quarter Auction held on May 15. Those attending the quarter auction were then asked to vote for their favorite with their pocketbooks by dropping contributions into a canister in front of each shirt.

When all of the monetary votes were counted, the favorite was the one designed by 12-year-old Kaleb Franklin of the Kid's Club. Kaleb's parents are Nick and Michele Ladage. Kaleb will be entering the 8th grade at Lincoln Junior High this fall.

The T-shirts are also available to the public as an additional fundraiser for the charity run. Jennifer, Kathy and Molly can be contacted at St.JudeLincoln@yahoo.com to order shirts, which are priced at $15 each, or two for $25. Shirts may also be ordered on the St. Jude Lincoln Face Book page.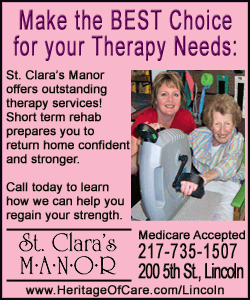 Who doesn't enjoy seeing an envelope in the mail box with their name on it?

St. Jude encourages the runners who are raising money to write a letter to friends, neighbors and relatives requesting a donation toward their $750 entry donation. St. Jude provides each runner with stationary and envelops. Getting a letter rather than an email provides a more personal contact.

St. Jude is world renowned for its Memphis, Tennessee hospital for children. There is no charge if a family cannot afford the world class care provided.

Jennifer Bergman said "We run to Peoria because there is a St. Jude affiliate there. It is easier on parents in this region to receive care in Peoria if it is possible, instead of making the long trip to Memphis."
[By CURT FOX]