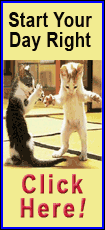 As anglers, most of the time we hit the lake with certain species in mind. If walleyes are the fish-of-the-day, then we'll arm ourselves with spinning rods, Lindy Rigs, jigs, leeches, crawlers and minnows. Or if going after panfish, we'll break out the ultralight tackle. Going for largemouth? Then it's casting rods, spinnerbaits, soft plastics and other bass-catching baits.

But let's say you just want to go out fishing for whatever bites. What's the best plan of attack for catching anything that swims? Well, in my experience, it starts with a weedline. The environment that attracts every fish species is underwater foliage. Pike, panfish, bass, catfish, everything loves living in vegetation.

Finding weeds is a pretty easy thing to do. In a clear water lake, your eyes will show you the weeds. In stained lakes, you might have to rely on your depth finder to show you where the weeds are in deeper water. Once you find nice green, healthy weeds along a stretch of shoreline or out on a mid-lake hump or flat, the next job is to identify the edge of that weedline. The "edge" is most often dictated by water depth. It's the deepest point the weeds can survive before lack of sunlight penetration can sustain their life. After you determine the depth of the weedline, prepare to keep your bait as close to the edge of that weedline as possible when fishing for whatever will bite.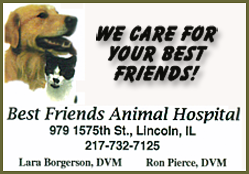 The best all-purpose outfit

To catch any and all fish species, you'll need a rod, reel and line well-suited for the task. You won't want to go heavy, or too light either. Therefore, a medium-action spinning combo is your best bet. For line, you want something light enough for panfish finesse, yet heavy enough to not break if you happen to tangle with a tough pike or big bass! Monofilament line in the 6-8 pound test range is ideal.

Take the fish for a spin!

OK, you're on your weedline. You have your catch-anything rod and reel. What should you tie on? There are two sure-fire baits that, for my money, are the most universally-appealing lures ever made. They have proven themselves for decades. The first is the venerable Mepp's spinner. The Mepp's is classified as an "in-line spinner" comprised of a rigid wire that holds a spinner, a weighted body ferrule and a single treble hook. There are many styles and sizes available, but you can never go wrong with the classic Mepp's Aglia. The #3 size, weighing 1/4 ounce, is a great catch-all size. Clip it to a swivel to eliminate potential line twist.


Fishing an in-line spinner is about as easy as it gets. Just throw it a long cast behind the boat and troll it down that weedline at a smooth, slow pace. Give the bait a forward surge, twitch or hesitation once in a while to mix up the action a little bit. A lot of times the fish will hit it when is suddenly changes speed or attitude.

If you find yourself snagging too many edge weeds with the Mepp's treble hook, switch to my second top choice for catch-all lures: the Beetle Spin. This is a bait with an L-shaped wire that has a spinner on one end and a clip for a jig on the other. Pick a jig and corresponding soft plastic body, clip it on and go! For catching whatever is in the mood to bite, I really like a pink jighead with a white twist-tail body. But mix up different color offerings to dial in the killer color! You'll find the beetle spin to be quite weedless as the L-wire threads its way between weeds nicely and keeps the vegetation away from the hook shank.

If you spend a day trolling weedlines with medium-sized spinners, you'll be amazed how many fish you'll catch. You're likely to tangle with four or five different species in a single afternoon. And when the sun goes down, both Mepp's spinners and Beetle Spins are also very good nighttime baits because they thump out a lot of fish-attracting vibration. So next time you can't decide what to fish for, fish for everything! Anytime and anywhere...

Good Fishing!
[By BABE WINKELMAN]
Babe Winkelman hosts "Good Fishing" and "Outdoor Secrets," the most-watched fishing and hunting programs on television. Tune in on NBC Sports Network, Destination America, Velocity, Time Warner Sports Texas & New York, and many local broadcast channels. Visit Winkelman.com for airtimes and more information. Follow Babe Winkelman on Facebook and Twitter.