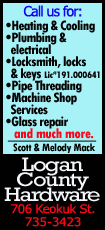 Planned since the rules were tightened in 2011, at the height of the debt crisis, the EU review will focus on whether those changes have worked and if countries are now coordinating economic policies better.

The European Commission, which has to complete the review by Dec. 14, can propose changes to the laws in reports sent to EU governments and the European Parliament. But while the review is unlikely to lead to changes to the complex set of rules used to monitor economies and their adherence to targets, it could be critical at shifting how they are interpreted.

"It's what we have had in mind, an evaluation of the whole question," Austrian Finance Minister Michael Spindelegger said on Friday as he enter a monthly meeting of EU ministers, adding that "the detail and the question whether we need so many rules and complicated calculations is critical".

The review will also look at whether the rules are helpful in engendering economic growth and job creation - something Italy, which takes over the rotating presidency of the EU from July, questions.



The International Monetary Fund has called for the EU's Stability and Growth Pact to be simplified and EU Economic and Monetary Affairs Commissioner Olli Rehn and the chairman of the euro zone's finance ministers, Jeroen Dijsselbloem, have said there is room to do so.

Euro zone finance ministers agreed on Thursday that EU budget rules should not be changed again after major revisions in 2005, 2011 and 2013, but that governments should fully use the leeway already built into the Stability and Growth Pact.

"The problem isn't changing the rules, the problem is using the ample margins which already exist in the rules - they are very complex and there are many ways in which they can be used - to make them more adapted to the themes of growth and jobs," Italian Finance Minister Pier Carlo Padoan told reporters.

[to top of second column]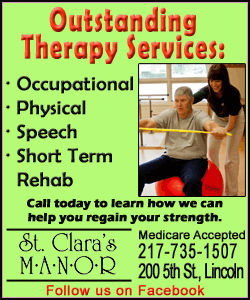 Because the review will be tackled by a new European Commission, which should take office on Nov. 1, the approach to how EU fiscal rules are interpreted has become a bargaining chip in talks on the new head of the EU executive.

Italy hasn't yet given its support to leading candidate Jean-Claude Juncker, seeking a more pro-growth interpretation of the rules. Without the backing of Italy, Juncker's candidacy might be blocked by a minority coalition led by Britain.

Any extra leeway with fiscal policy is likely to be closely linked to structural reforms, Rehn said, and, unlike in the past, governments may be required to get the reforms under way first before getting more time to reduce budget shortfalls.

The European Central Bank and the International Monetary Fund urged euro zone governments to move quickly on reforms to take advantage of the very low borrowing costs now offered by markets on a wave of investor optimism and search for yield.

"The window of opportunity is there. Market conditions are extraordinary, this cannot be taken for granted so action on structural reform is urgent," European Central Bank policymaker Benoit Coeure said on Friday.

(Additional reporting by Annika Breidthardt; Writing by Jan Strupczewski Editing by Jeremy Gaunt; Editing by Jeremy Gaunt)
[© 2014 Thomson Reuters. All rights reserved.]
Copyright 2014 Reuters. All rights reserved. This material may not be published, broadcast, rewritten or redistributed.