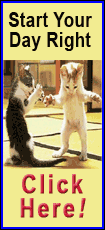 The system, which faces a critical test on Sunday, has failed to hit a dummy missile in five of eight tests since the Bush administration rushed to deploy the system in 2004 to counter growing threats by North Korea. It has not hit a target since 2008.

Another miss could put the brakes on plans by the U.S. Missile Defense Agency (MDA) to spend billions of dollars to improve the Boeing-led Ground-based Midcourse Defense system (GMD), and add 14 more interceptors to the 30 already in the ground in Alaska and California.

U.S. defense officials, lawmakers and outside experts agree the GMD program - projected to cost $41 billion - must be changed, even if Sunday's test succeeds.

Under discussion is additional funding for maintaining interceptors and improving their reliability, more testing of components and the entire system, and upgrades to improve the system's ability to tell actual missiles from decoys. There will also be different fee structures to provide Boeing with incentives for improvements in quality rather than cost-cutting.


Officials at Boeing, the Pentagon and MDA declined comment on the contractual changes under discussion.

The program, long a political football for U.S. lawmakers, remains the only U.S. defense against long-range missiles that could carry chemical, biological or nuclear warheads.

Supporters say the system is making progress under Navy Vice Admiral James Syring, who took over in November 2012 from Army Lieutenant General Patrick O'Reilly.

But the multiple test failures and a harsh review by an independent group commissioned last year by MDA have spurred a drive to restructure a seven-year Boeing contract that began in 2011, and the initial contract it has held since 2001, according to sources briefed on the review. The aim is beef up the system's quality and reliability.

That review has not been released, even to Congress, and details are being closely held.

'A LOT OF BAD ENGINEEERING'

Led by former military officials, the review blasted MDA's move away from a rigorous "systems engineering" approach and more frequent testing that would have boosted reliability and quality, and could have helped avert last July's test failure, according to the sources familiar with the situation.

Pentagon acquisition chief Frank Kendall in February said "a lot of bad engineering" was found while investigating the July test failure and two previous ones in 2010.

The Senate Armed Services Committee in its fiscal 2015 budget added $30 million in funding for reliability and maintenance improvements to the GMD program, saying it was aware that the independent review had revealed deficits in that area. Congress will finalize the budget plans later this year.
One source familiar with the program said he was "shocked" to see the lack of attention to reliability, risk management and ensuring precise production practices. He said the contract with Boeing was structured poorly, providing the company with greater fees for cutting costs than improving quality and reliability.

Riki Ellison, who heads the non-profit Missile Defense Advocacy Alliance, said GMD's problems were due to "misguided" decisions around 2009 to scale back testing, reduce funding and cancel work on a new kill vehicle, the part of the system that hits an enemy missile. The moves were part of the Obama administration's early efforts to reduce tensions with Russia and focus more on regional defense, he said.

One senior U.S. official said Pentagon leaders are confident that Syring is taking the steps needed to put the program on track, and put appropriate incentives in place for Boeing.

KILL VEHICLE

The defense and aerospace company, which had already earned over $18 billion on the GMD program since 2001, beat out a combined Lockheed Martin Corp and Raytheon Co team to continue managing the program when MDA opened the program to competition in 2011. Boeing is teamed up with Northrop Grumman Corp on the new contract.

The company is hoping to resume deliveries of replacement interceptors, which were halted by MDA after a test failure in July 2013. That failure occurred when a Raytheon kill vehicle failed to separate from the third stage of the rocket and thus missed its target.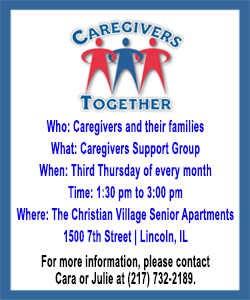 Syring last week told a Senate hearing that MDA had identified the cause of that failure, and would fix all 30 interceptors before year end. Deliveries would resume if the test succeeded, he said. He said Boeing's incentive fees had been docked after the test failures, but gave no details.

Another test failure would likely put a hold on 14 additional interceptors the Pentagon plans to order, putting $1.05 billion in potential orders on the line for Boeing.

(Reporting by Andrea Shalal; Editing by Martin Howell)
[© 2014 Thomson Reuters. All rights reserved.]
Copyright 2014 Reuters. All rights reserved. This material may not be published, broadcast, rewritten or redistributed.