The Illinois Department of Public Health Adds a Test to Newborn Screening
All newborns in Illinois will now be tested for severe combined immunodeficiency
Send a link to a friend Share
[June 20, 2014] SPRINGFIELD – Illinois Department of Public Health (IDPH) Director Dr. LaMar Hasbrouck today announced that IDPH is now testing all babies born in Illinois hospitals for severe combined immunodeficiency (SCID) and other immunodeficiencies. SCID is an inherited disorder, which causes improper development of white blood cells that are the primary defense against viruses, bacteria and fungal infections. People with SCID are very susceptible to recurrent infections and may develop pneumonia, meningitis or other complications.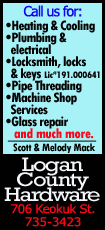 "Babies born with SCID appear healthy, but cannot fight infection. Without medical treatment, babies diagnosed with SCID may die before reaching a year old," said Dr. Hasbrouck. "However, if a newborn is diagnosed with SCID, they can be treated with a stem cell/bone marrow transplant. By catching this genetic disorder early, we hope to be able to save lives and prevent suffering and future medical complications for babies diagnosed with SCID."

Illinois becomes the 18th state to test for SCID. With the addition of SCID, Illinois now tests newborns for 40 disorders. Later this year, IDPH will begin testing for six lysosomal storage disorders – Fabry, Gaucher, Krabbe, MPS 1 (Hurler Syndrome), Niemann-Pick and Pompe.

Each year, IDPH labs test about 160,000 newborns with approximately 18,000 abnormal test results, of which 350 are diagnosed with a disorder.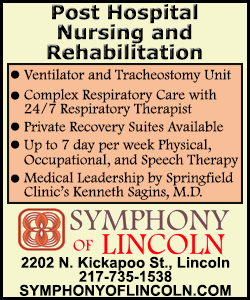 Visit www.idph.state.il.us/HealthWellness/genetics.htm for more information.
[Text received; ILLINOIS DEPARTMENT OF PUBLIC HEALTH]
IDPH continues to implement its Five Year Strategy 2014-2018 to maximize IDPH's effectiveness, influence and value for promoting wellness, health equity, safety and improved health outcomes. Strategic plan priorities include developing and expanding partnerships; improving data utilization; reducing health disparities; improving regulatory compliance; and branding, marketing and communicating IDPH's value.