Tennessee court adopts tougher bail rules following assault case
Send a link to a friend Share
[June 21, 2014] By Tim Ghianni

NASHVILLE Tenn. (Reuters) - A Tennessee criminal court adopted tougher bail rules for domestic violence suspects on Friday, following a case in which police say a man jailed for assaulting his girlfriend was released early and attacked her again the same morning.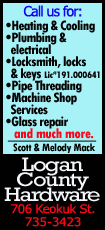 The court imposed the new rules after Davidson County General Sessions Judge Casey Moreland released a prominent local contractor accused of domestic assault after just three hours, well short of a normal 12-hour hold period, generating a storm of criticism.

As a result, judges in the Nashville area determined that the 12-hour "cooling-off period" typically imposed on domestic violence suspects can only be shortened under strict conditions.

A domestic violence judge must decide whether to grant early release after hearing from the prosecutor, suspect and victim, Presiding Judge Bill Higgins said.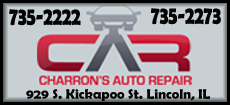 In the Moreland case, the suspect, David Chase, was accused of attacking his girlfriend on June 8, and assaulting her again soon after he got out of jail, police said.

He is charged with assault and is currently under house arrest, wearing an electronic ankle bracelet to track his movements, according to media reports. An attorney for Chase was not available for comment.

Moreland secured Chase's release after he got a phone call from Chase's attorney, who Moreland publicly admitted is a personal friend. His decision was blasted by city leaders, including Nashville Police Chief Steve Anderson, who called the case "a fiasco."

The head of a victim's advocacy agency said the judges' decision to tighten bail conditions for domestic assault suspects is a "step in the right direction."
"You have a very special dynamic there," said Cathy Gurley, executive director of You Have the Power. "I feel it needs to be heard by judges who are trained in this area."

Moreland's attorney, Bob DeLaney, has said that Moreland regrets the outcome of the case.

(Reporting by Tim Ghianni; Editing by Mary Wisniewski and Bill Trott)
[© 2014 Thomson Reuters. All rights reserved.]
Copyright 2014 Reuters. All rights reserved. This material may not be published, broadcast, rewritten or redistributed.