California lawmakers to get 2 percent pay raises
Send a link to a friend Share
[June 21, 2014] By Jennifer Chaussee

(Reuters) - A California compensation commission voted on Friday to give state lawmakers a 2 percent raise this year, boosting the nation's highest legislative salaries.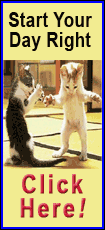 The California Citizens Compensation Commission, which meets annually to set pay rates for lawmakers, approved the increase for Governor Jerry Brown and the state's 120 full-time lawmakers on a 4-1 vote.

Commission chairman Thomas Dalzell said the raise still leaves salaries below pre-recession rates, but that the commission based its decision on the 2 percent pay increase all state employees are slated to receive this year. Pay was cut for all state employees, including elected officials, in 2009, when the state faced budget deficits in the billions.

"This was the lowest of the three amounts we looked at," Dalzell said. "They still are 16 percent behind where they were in 2008."

When the pay hike takes effect in December, lawmakers will make $97,197, and Brown will make $177,467. Eight other statewide elected offices and four leadership positions within the state legislature also come with six-figure salaries.

Lawmaker salaries in the most populous U.S state are the highest in the nation, not including the $141.86 they receive for each day they come for floor sessions and committee meetings in Sacramento.

The commission voted on the pay raises hours after Brown signed the state's $156 billion budget deal Friday morning.
The compensation commission was created in 1990, after voters passed a ballot initiative that charged it with setting pay rates for members of the legislature and other elected officials.

The commission is only allowed to raise salaries when there is not a budget deficit.

(Editing by Sharon Bernstein and Jim Loney)
[© 2014 Thomson Reuters. All rights reserved.]
Copyright 2014 Reuters. All rights reserved. This material may not be published, broadcast, rewritten or redistributed.