Losing House Republican calls party contest a building block
Send a link to a friend Share
[June 21, 2014] By Susan Cornwell

WASHINGTON (Reuters) - The man who lost this week's race for No. 2 Republican in the U.S. House of Representatives said on Friday he will spend the coming months getting to know his fellow lawmakers better, but declined to say whether he would mount another leadership challenge in the fall.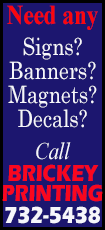 Representative Raul Labrador, a Tea Party favorite, said he did not even know some of the 233 Republicans in the chamber before he launched his long-shot bid for House Majority Leader last week. Now he is reassessing his future options.

"This (race) is a building block for something to come. I can't tell you what that something to come is," Labrador, 46, an Idaho conservative first elected to Congress in 2010, told a small group of reporters in his office.

House Republicans chose Representative Kevin McCarthy of California, an ally of Speaker John Boehner, as their new majority leader on Thursday. They elected Representative Steve Scalise as majority whip, the No. 3 Republican, whose job it is to drum up votes for bills.

The election was necessitated by the June 10 primary election loss of Majority Leader Eric Cantor to an economics professor backed by the Tea Party. He steps down as majority leader on July 31.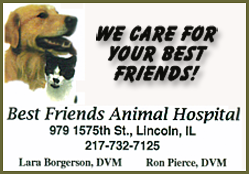 Part of the wave of populist Tea Party Republicans elected four years ago, Labrador has become a leader among conservatives resisting Boehner's more moderate, business-friendly brand of Republicanism. Labrador's name was also bandied about as a possible candidate for Idaho governor last year, but in August he said he wanted to stay in Congress for now.

"I will definitely spend the next four months getting to know each member individually," Labrador said on Friday. That means until the congressional mid-term elections in November, after which the party caucuses choose their leaders once again.

Labrador said he learned during the short race for majority leader that more than half the Republican caucus wanted change. But some Republicans told him they did not want upheaval now - just before the mid-term elections in which they hope to increase their numbers in the House and win a Senate majority.

"That's what a lot of people were making their decision on," Labrador said. "Do we really want to have four months before an election, a huge change in the House leadership?".

[to top of second column]
NO PROGRESS FOR CONSERVATIVES

In any case, the election did not result in any real change or progress for conservatives, Labrador said - even though the whip-elect, Scalise, had chaired the conservative Republican Study Committee. The whip's job is not to make decisions but to sell decisions that have been made, he said.

"You didn't get a true reformer in a decision-making position(majority leader)," Labrador said. "I'm not trying to put down Scalise, he's going to be a terrific whip ... (but) there's really no change that occurred at this time."

He said he thinks Boehner's position in the fractious Republican caucus may have been strengthened by Cantor's loss. Boehner might decide he wants to stay on after the November elections instead of bowing out and leaving Republicans with yet another post to fill, Labrador said.

"He's such an institutionalist," Labrador said of Boehner. "He doesn't want too much change all at once."

(Reporting by Susan Cornwell; editing by Gunna Dickson)
[© 2014 Thomson Reuters. All rights reserved.]
Copyright 2014 Reuters. All rights reserved. This material may not be published, broadcast, rewritten or redistributed.