Where to retire and get best care? Not Florida or Arizona: AARP
Send a link to a friend Share
[June 21, 2014] By Barbra Liston

ORLANDO Fla. (Reuters) - Retirees who move to Florida and Arizona - popular retirement destinations - may not be getting the quality of life they expect, according to a study that ranked U.S. states by their long-term care services.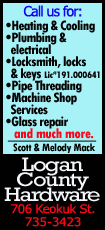 Florida, a retiree mecca with the nation's highest proportion of residents 65 or older, ranked 43rd, while Arizona, another top choice for retirees, came in at 21st in rankings by the AARP Public Policy Institute released this week.

Minnesota, Washington state and Oregon led the nation. On the other end of the scale, the Southern states of Kentucky, Alabama and Mississippi scored worst.

The rankings evaluated how well states help people who need assistance with routine activities of daily life such as bathing and eating because of a physical or cognitive long-term health condition.

The lead author on the report, Susan Reinhard, said the difference between top- and low-ranking states was a commitment to effectively care for the aging population.

"What strikes us is that the states that take this very seriously and plan for it are the ones that make progress," Reinhard said.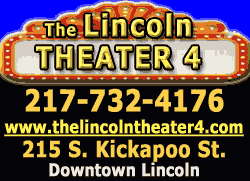 The report noted that long-term care is unaffordable for middle-income families in all states, with state Medicaid programs stepping in to cover a substantial share of the costs. Top states scored very high on Medicaid performance, the report said.

The study took into account whether services are available to keep increasingly frail people in their homes rather than costly nursing facilities.

"You can serve three times the number of people in communities than you can in nursing homes," Reinhard said.

Quality-of-life issues included whether those needing personal services can choose their providers and whether family caregivers had legal protections to take leave from work.

[to top of second column]
Margaret Lynn Duggar, head of the Florida Council on Aging advocacy group, said healthy and active people should consider quality of elderly care along with climate and cost of living when choosing a place to retire, but rarely do.

"If you've got services in Ohio where you live now, it doesn't occur to you to check out what's available in Orlando where you might retire," Duggar said.

Larry Polivka, executive director for the Claude Pepper Center at Florida State University in Tallahassee, which researches aging policy, said many Florida retirees stay in the state only as long as they remain healthy or can afford in-home help.

"As they begin to run out of private resources, they'll move home," Polivka said.

(Editing by David Adams and Will Dunham)
[© 2014 Thomson Reuters. All rights reserved.]
Copyright 2014 Reuters. All rights reserved. This material may not be published, broadcast, rewritten or redistributed.