Wyoming student's push to recite pledge of allegiance ignites debate
Send a link to a friend Share
[June 21, 2014] By Laura Zuckerman

(Reuters) - A U.S. Army veteran's claim that he was denied the right to recite the pledge of allegiance during a student government meeting at the University of Wyoming has touched off a national online debate over free speech and patriotism.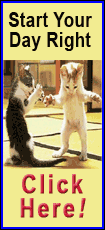 Cory Schroeder, who had served in Afghanistan and is a senior in business administration at the Laramie campus, said the vice president of the Associated Students admonished him not to open meetings with the pledge because it might offend other elected members of the student council.

Schroeder's account was publicized this week by a conservative higher-education watchdog group called Campus Reform and later picked up by the Fox News Channel and other media outlets.

Representatives of the university and its independent student government have denied that Schroeder, a former president of the University of Wyoming College Republicans, was banned from reciting the pledge.

"That's just patently untrue. Nothing is preventing anyone from standing up in a meeting saying anything," university spokesman Chad Baldwin said.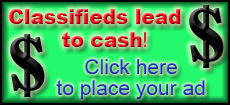 The Associated Students vice president, Ricardo Lind-Gonzalez, said his off-the-cuff advice to Schroeder was meant to show consideration for international students in attendance, not to impinge on Schroeder's freedom to express his patriotism.

"It wasn't supposed to be a form of suppression or discouragement," Lind-Gonzalez, a senior majoring in elementary education, told Reuters on Friday.

He said Schroeder was advised that if he felt strongly about the issue, he could introduce a proposal to require the pledge to be recited at the start of all student council meetings.

Schroeder, still a member of the Wyoming Army National Guard, said he would do just that, and the student body's two dozen-plus members will vote on the measure in September, according to Lind-Gonzalez.

[to top of second column]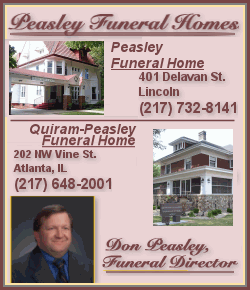 Schroeder said on Friday that the issue has elicited hundreds of emails and Facebook messages from military veterans and others expressing support for him and outrage over what he described as a "ban" on the pledge.

University President Dick McGinity, who served in Vietnam as a U.S. Navy aviator, said he welcomed Schroeder's proposal.

"As a fellow veteran, but speaking for myself only, I would like for all meetings of student government to begin with the (pledge)," he said in a statement.

Lind-Gonzalez and Baldwin said student council members had routinely recited the pledge at their gatherings in the past but in recent years had discontinued the practice for reasons not entirely clear.

(By Steve Gorman; Editing by Simon Cameron-Moore)
[© 2014 Thomson Reuters. All rights reserved.]
Copyright 2014 Reuters. All rights reserved. This material may not be published, broadcast, rewritten or redistributed.