New Jersey Chris Christie pays visit to New Hampshire
Send a link to a friend Share
[June 21, 2014] By Ted Siefer

BEDFORD N.H. (Reuters) - New Jersey Governor Chris Christie on Friday paid his first visit since 2012 to New Hampshire, a key state in presidential politics, touting a Republican candidate for governor while shrugging off questions about a 2016 run for the White House and "Bridgegate."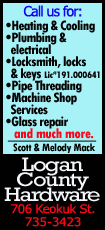 The stated purpose of Christie's trip was to support the campaign of gubernatorial hopeful Walt Havenstein, a former executive at the international defense contractor BAE Systems.

Should he win the Republican primary in September, Havenstein would challenge Maggie Hassan, the popular Democratic governor, who is seeking a second term in the November general election.

Several Republicans said to be eyeing a bid for the White House in 2016 have already made visits to New Hampshire, a crucial political bellwether as home to the first-in-the-nation presidential primaries every four years.

But Christie told reporters on Friday that he had come strictly in his capacity as chairman of the Republican Governors Association. He said it was "foolish" to be thinking about the presidential race at this point.

"If we as a party don't lay the right groundwork by electing the right governor and taking the U.S. Senate in 2014, we won't have a strong foundation to run on, no matter who the candidate is," Christie said.

Christie was speaking outside T-Bones Great American Eatery, a popular campaign destination in the well-to-do suburb of Bedford.

Christie brushed aside a question about "Bridgegate," the scandal surrounding the closure of several lanes of the George Washington Bridge last September in what critics said was an act of political retribution aimed at a Democratic New Jersey mayor who declined to endorse the governor.

Investigations by New Jersey lawmakers and federal authorities are ongoing. Christie has denied any involvement in the bridge closures.

[to top of second column]
Asked if anyone had mentioned the scandal during his visit, Christie told a reporter, "Nope, except for you guys. You're the only ones who care about it."

Christie was warmly received by the patrons at T-Bones, many of whom were settling down for dinner when he swept through, shaking hands, patting backs and posing for photos.

Philip Fontaine, 77, said he liked Christie, and he felt the bridge controversy had been blown out of proportion. "The press hounded the hell out of him," he said.

Robert Sterling, 62, said Christie had a common touch that New Hampshire residents appreciated. "In New Hampshire, people really like to shake hands with candidates and see what they're really like," he said.

(Editing by Steve Gorman)
[© 2014 Thomson Reuters. All rights reserved.]
Copyright 2014 Reuters. All rights reserved. This material may not be published, broadcast, rewritten or redistributed.