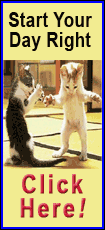 The White House said the United States would launch a $40 million program to improve security in Guatemala to reduce pressures fueling migration to the United States and a $25 million program to provide services to youth in El Salvador who are vulnerable to organized-crime pressure.

Responding to what President Barack Obama has called a humanitarian crisis, the U.S. Congress on Tuesday advanced legislation boosting funds by as much as $2.28 billion to handle a surge of foreign children entering the country illegally.

But underlying tensions continue to simmer.

Senator Robert Menendez and Democratic Representative Luis Gutierrez said U.S. lawmakers in the Congressional Hispanic Caucus on Wednesday held a "very testy meeting" with diplomats from El Salvador, Guatemala, Honduras and Mexico.

"I proposed to the Vice President the possibility of considering temporary work programs, which would allow (Guatemalans) to go for a time and return," Guatemalan President Otto Perez Molina said on Friday after meeting Biden, along with other Central American leaders, in Guatemala City.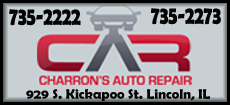 U.S. data show that between October and May more than 47,000 unaccompanied minors, mostly Central Americans, crossed into the United States, nearly double the number in the prior year.

"As long as (U.S.) immigration reform is not approved, the exodus of children to the United States will continue," Jorge Ramon Hernandez, the senior representative of Honduran President Juan Orlando Hernandez, said at the talks.

A partisan divide in the United States has stymied Obama's efforts to reform immigration laws.

Insisting the immigrant children should be returned to their parents, Biden also said "immigration reform has not died".

El Salvador's President Salvador Sanchez Ceren said this week he would press Biden for a reform to help reunite existing family members in the United States with more recent arrivals.

After Friday's talks, Sanchez said he intended to keep working for the rights of the affected children.

"Each and every one of our countries has an obligation to guarantee the rights of children and adolescents," he said.

On Thursday, Obama spoke to Mexican President Enrique Pena Nieto over how to deal with the Central American children.

[to top of second column]
According to a U.S. official who asked not to be identified, Washington has taken steps over the past few weeks to encourage Guatemala and Mexico to better secure their common border.

In addition, the official said, U.S. and Central American governments are reorienting their law enforcement efforts to target the child smuggling operations that increasingly are "marketing" their services to parents of unaccompanied minors.

"The (administration) message that is coming out now is 'Don't come,'" the U.S. official said in an interview. "And if you think you're coming and once you're here you won't be returned, that's not the case. You're not going to be able to stay. And that's the message that we're hoping will dissuade these young people," the official added. It is a tough message, but one that many experts think will fail to shut a spigot that Washington estimates will bring at least 60,000 "unaccompanied minors" to the U.S. border this year and grow to 120,000 next year, up from 6,000 in 2011.

"I understand why they're doing it, but I don't think it's a solution," said Wendy Young, president of Kids in Need of Defense. "People are desperate" to leave violence and poverty in their home countries, she added.

Many unaccompanied children have sought to escape drug-fueled conflicts in the region as well as rejoin family members who have already made the journey.

(Additional reporting by Dave Graham in Mexico City, Gustavo Palencia in Tegucigalpa, Nelson Renteria in San Salvador and Richard Cowan, Mark Felsenthal, Doina Chiacu and Roberta Rampton in Washington; Editing by Simon Gardner, Dan Grebler and Ken Wills)
[© 2014 Thomson Reuters. All rights reserved.]
Copyright 2014 Reuters. All rights reserved. This material may not be published, broadcast, rewritten or redistributed.